MR Fantast
MR Solution – One Stop Service, all you need for your application
What is MIXED Reality (MR Fantast)?
New! MR Fantast ─ Virtual & Real Integration
The new MR interactive system launched by Owatch can be widely used in industry, education, medical and entertainment fields, providing a stable, efficient, and interactive flexible system solution.
MR Fantast Features
Through the MR(Mixed Reality) holographic technology, the experiencer's omni-directional and multi-angle realization ability and simulated scenes show the magic of nature, the expressiveness and appeal of live performances, and the experiencers accept new enthusiasm.
Rhino X MR Headset
Large display FOV (diagonal FOV 90 degrees, vertical FOV 57 degrees), far exceeding other MR devices (diagonal FOV 53 degrees), Dynamic balance design, support glasses, maintain stability during fast running, Large space positioning, 30 seconds boot time, can be used quickly and flexibly in any venue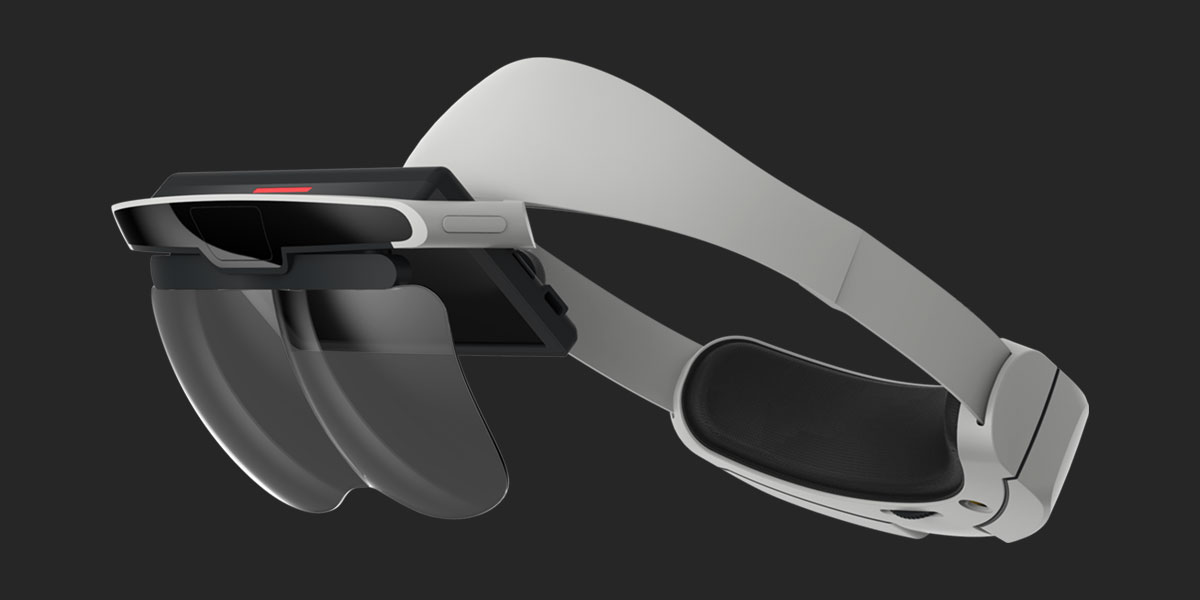 MR Holographic Interaction 4 Major Scenes
10 Kinds of High-quality Contents
We have 4 major themes, 10 rich game contents, 3 marine types, 3 dinosaur types, 3 forest animal worlds, and more than 40 kinds of animals interact with you and your children intimately! There is also a science introduction to the new crown virus.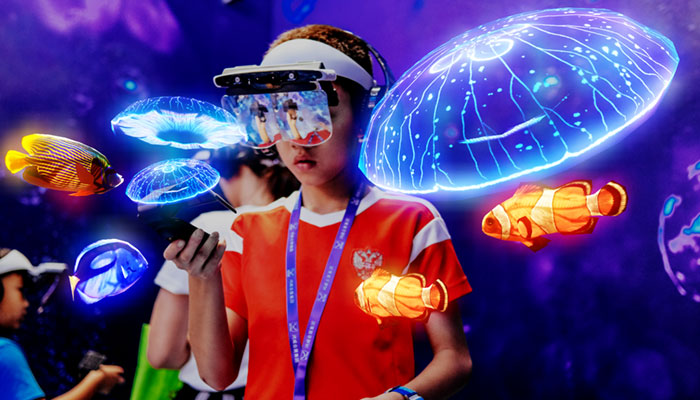 Travel In The Ocean
To popularize the living habits, migration and reproduction of marine life for children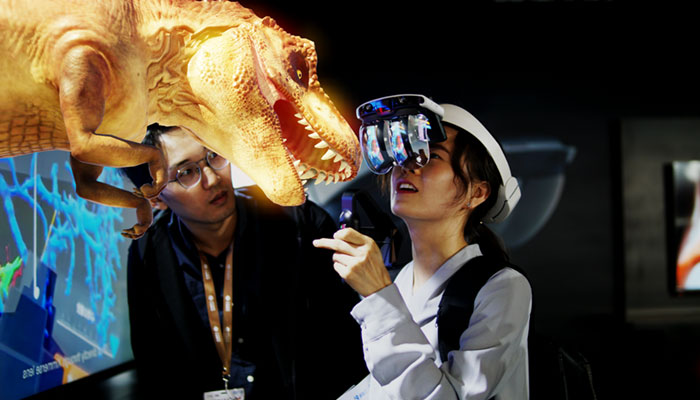 Dinosaur Trail
Traveling through more than 60 million years ago, following in the footsteps of dinosaurs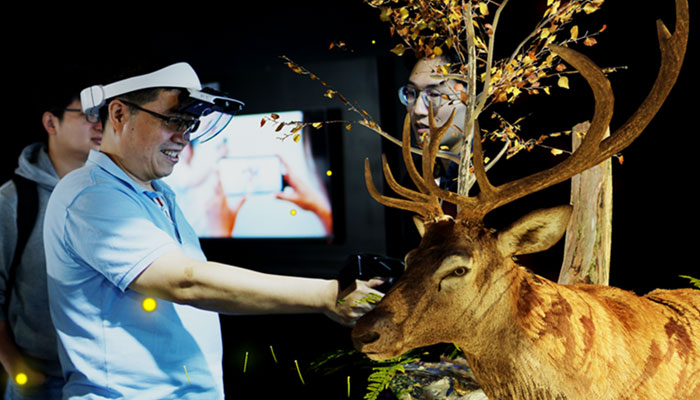 Jungle Exploration
Explore the animal world from a new perspective and feel the magical charm of the animal world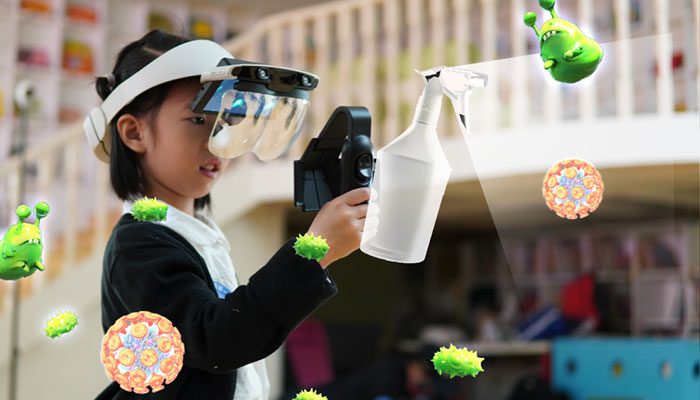 Germ Blaster
Educate children about the harm of the new coronavirus (COVID-19) and how to prevent it
Advantages of MR (Mixed Reality)
The world's first MR entertainment science and education platform
Gallery of MR Fantast (Holographic Interactive Game)
Colorful content, realistic and multi-dimensional immersive experience, vivid knowledge of science, the moment you put on the device, it will instantly take you through another time and space, and will bring you an immersive experience.
MODEL & PARAMETER
Check the following parameter list for a more complete overview of product details.
TECHNICAL DATA

TECHNICAL DATA

Product Name

MR Fantast

Model

MR 1004

Person

4

Voltage / Power

110-240V | –

MR Headset

Rhino X MR Headset

Game Quantity

10pcs

Playing Time

5-7 mins

Weight

NW: – kgs | GW: – kgs

Product Size ( LXWXH )
5 X 5 X 3m (Height can be adjusted according to customer requirements)

List of goods

4 X MR Headsets Package
1 X 42" TV(with rack)
1 X Server Set
1 X Audio
1 X Camera
1 X Router
1 X MR Decoration Kiosk
Send Inquiry Now
Free free to send us your question, we'll contact you in 24hrs (Working Days)! Please Double check your message!
WHAT IS OWATCH & HOW THEY WORK?
Owatch was established in Guangzhou, China in 2014, which is the leading manufacturer & supplier for VR simulators, Racing Simulators & 5D Cinema…