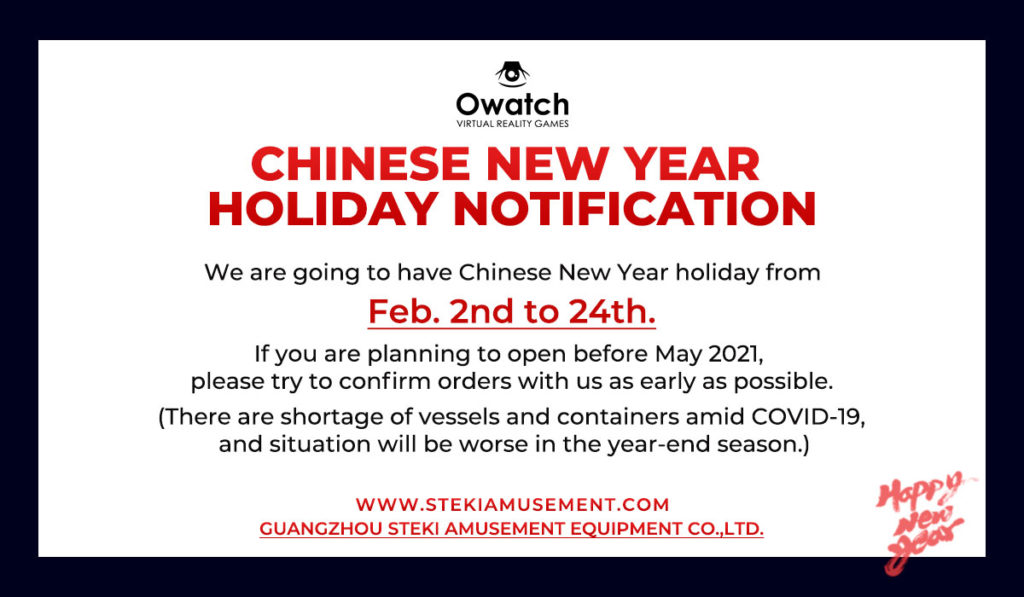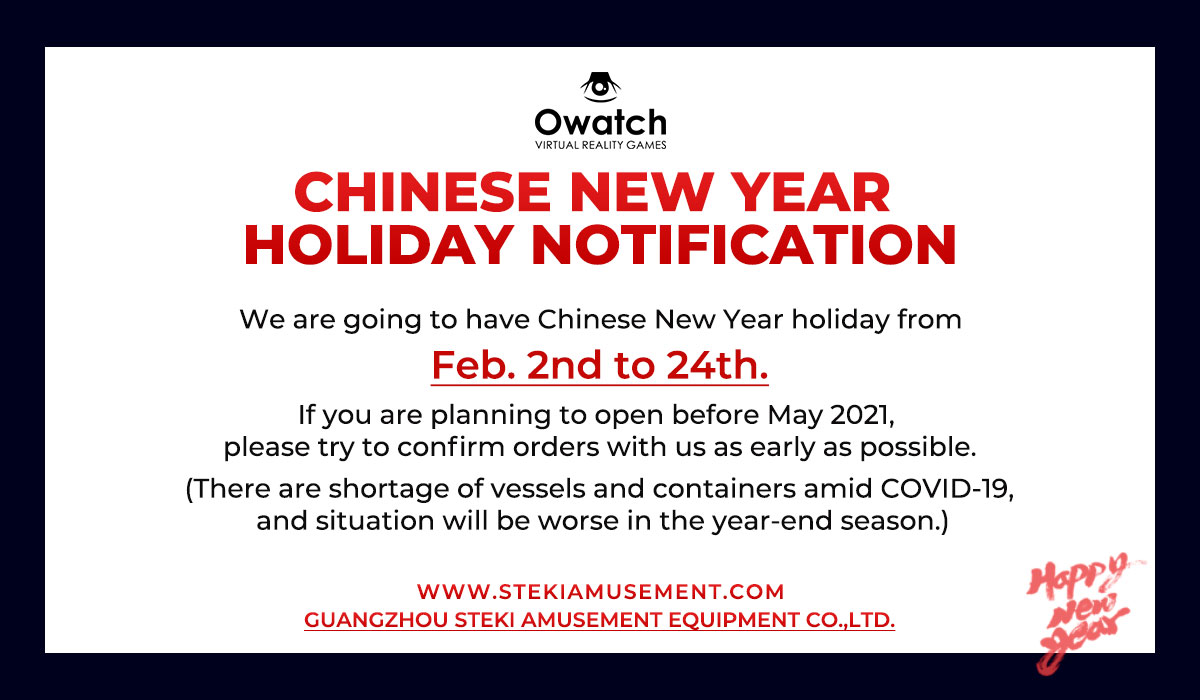 Dear Customers,
Thanks for your on-going support to Owatch VR.
We would like to inform you that we are going to have Chinese New Year holidays from Feb. 2nd to 24th, 2021.
Sales and after sales department will work at home, and factory will be closed during the holidays. If you are planning to open before May 2021, please try to confirm orders with us as early as possible.
Just to remind that there are shortage of vessels and containers amid COVID-19, and we we think situation will be worse in the year-end season.
If you have any questions, please feel free to contact our sales team.