VR Slide
Sliding, Surfing in the cloud, Enjoy the magic traveling MAX 9D Experience
Virtual Reality Simulator Games Equipment
VR Slide: 360-degree Immersive Enjoyment
Newest designed VR surf with Thrilling Experience, Virtual Reality Slide Experience makes you feel like you are travelling at 100 mph. with a small footprint and high return on investment!
MAX 9D Experience, Fashion & Cooling Design
Owatch 9D VR Slide, virtual reality theater, using the world's most advanced sports technology platform to experience unprecedented fun and Enhance the virtual reality Greatly!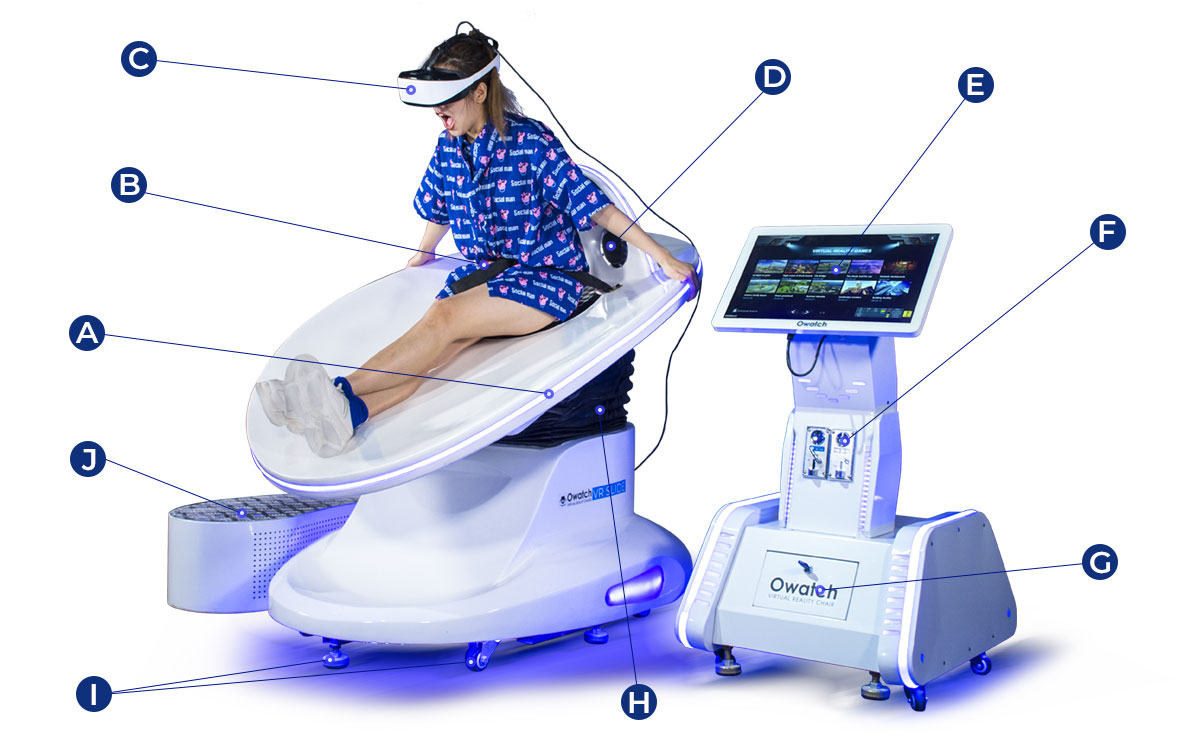 | | | | | |
| --- | --- | --- | --- | --- |
| A: LED Light | B: Adjustable Seat Belt | C: DPVR E3 (2K) Headset | D: Hi-Fi Speaker | E: 22" Touch Screen Game Control Panel |
| F: Coin System | G: Logo Area | H: 3-DOF Platform | I: Feet & Wheels | J: Step |
Why Choose 9D VR Slide Cinema Simulator?
ENCOUNTER YOUR BIGGEST FEAR!
New VR Simulator, Be Diversity with new VR Slide, Different VR Experience! the slide with a safety belt appearance is not like the normal VR products, which can increase the sense of amazement. Small footprint, A large flow of the crowd, cool appearance, suitable for Theme Parks, VR Experience Museum, Tourist Attractions.
Professional Premium VR Slide Games
All 360° cover all kinds of categories, roller coaster, skiing, feeling the surprise and excitement of sliding in the sky of each city, as if through the door of the door, directly into another never been to the world, enjoy the site-like shocking entertainment experience
DPVR E3 VR Headset / All New Version
2K Eye-protective LCD Screen ( 2560×1440 / 70Hz )
High-grade Fresnel Lens
110°FOV & IPD Adjustment ( 54-74mm )
Low latency Low afterglow No dizziness
Ergonomic & Adjustable head strap Design
Compact and Lightweight ( 305g only )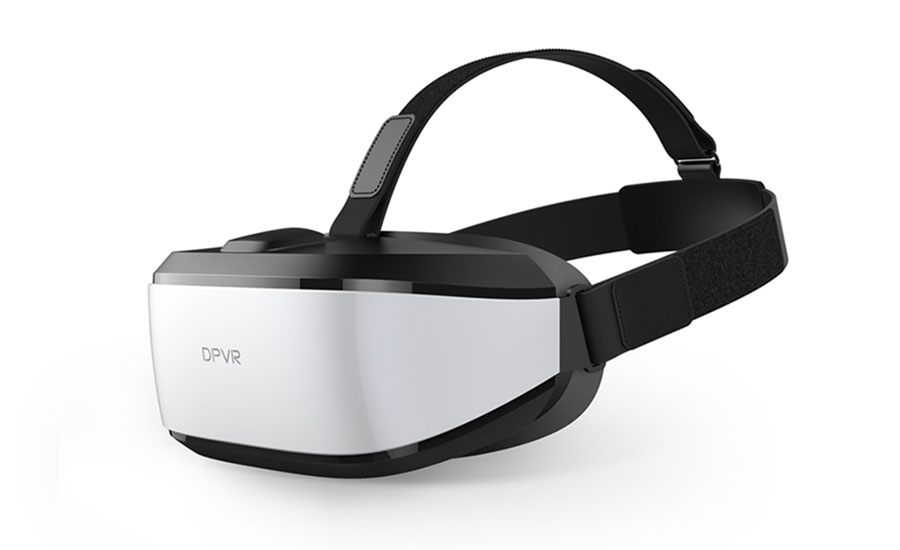 Gallery of VR Slide 9D Games Simulator
The most popular virtual reality simulator on the market,
View More>>
MODEL & PARAMETER
Check the following parameter list for a more complete overview of product details.
TECHNICAL DATA

SPECIFICS

Product name

VR Slide

Model

OS 3001

Person

1

Voltage / Power

110-240V | 1100W

VR headset

DPVR E3 (2K)

Movie quantity included

 16pcs (all 360 degree)

Playing time

3-5 mins

Weight

NW: 200kgs | GW: 300kgs

Packing Size ( LXWXH )

213 X 127 X 123 cm

List of goods

1 X VR Glasses
1 X Whole Platform
1 X 22inch Control Panel with Coin System
Send Inquiry Now
Free free to send us your question, we'll contact you in 24hrs (Working Days)! Please Double check your message!
WHAT IS OWATCH & HOW THEY WORK?
Owatch was established in Guangzhou, China in 2014, which is the leading manufacturer & supplier for VR simulators, Racing Simulators & 5D Cinema…