VR Theme Park
ONE-STOP VR Experience Station
24㎡ 3D Drawing
Area: 3m X 8m
Product: 1 x VR Chair-3rd(2 seats) / 1 x VR Racing-2 / 1 x VR Space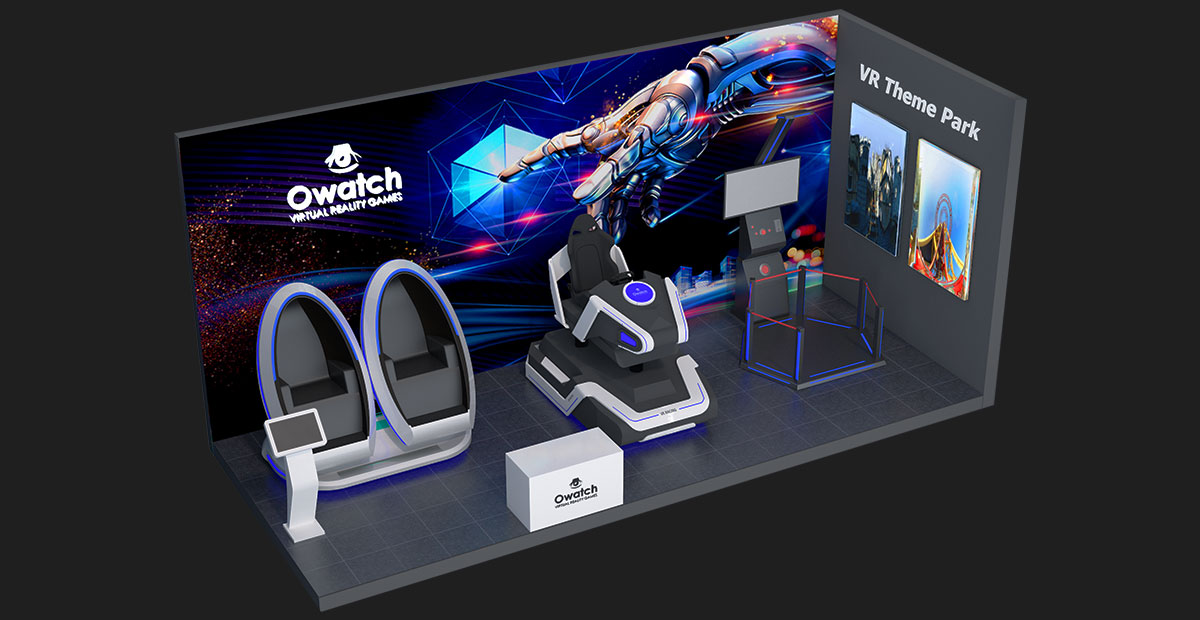 Investment Profitability Analysis
one month, for example
Product name
Number of players
Non-weekend experience (times/h)
weekend experience (times/h)
Non-weekend days
Weekend days
Monthly experience
Fares
USD/times
Monthly turnover
USD
VR Chair-3rd
2
2
4
20
8
1152
4
4608
VR Racing-2
1
2
4
20
8
576
4
2304
VR Space
1
2
4
20
8
576
4
2304
Note: The above data for reference only
Monthly turnover :  $ 4608 + $ 2304 + $ 2304 = $ 9216
Less : Rent and management fee = $ 1600               Less : Labor = $ 620               Less : Miscellaneous fees = $ 100
Monthly profit : $ 6896
60㎡ 3D Drawing
Area: 6m X 10m
Product: 1 x VR Chair-3rd / 1 x VR Racing-2 / 1 x VR Flight / 1 x VR Space (Double) / 1 x VR Machine Gun / 1 x VR Slide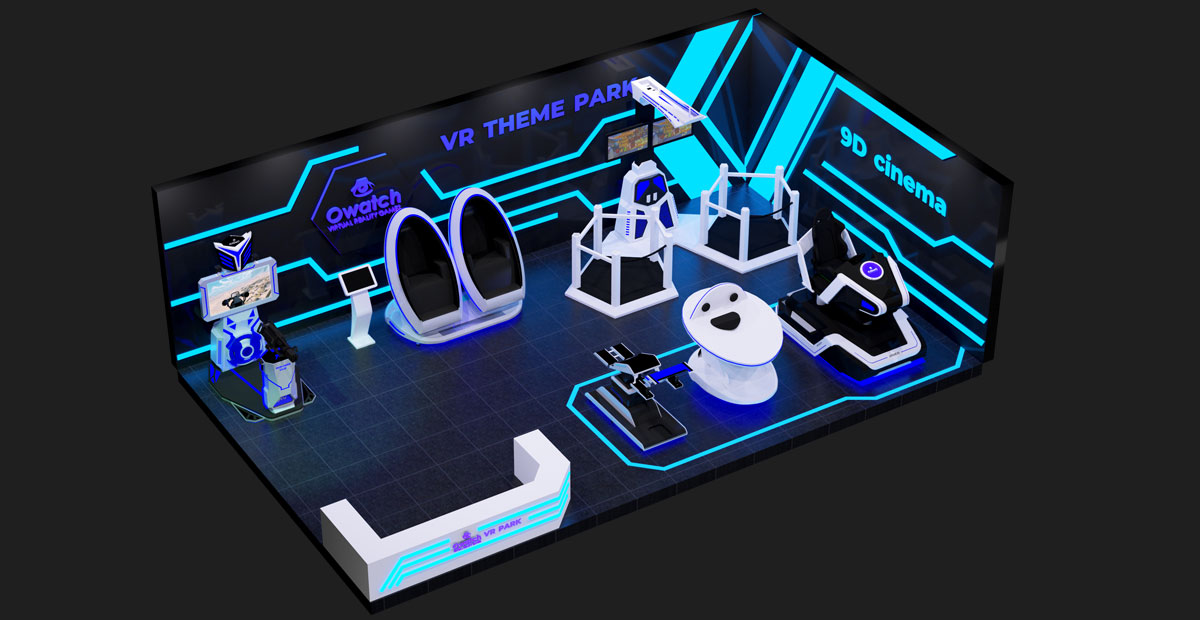 Investment Profitability Analysis
one month, for example
Product name
Number of players
Non-weekend experience (times/h)
weekend experience (times/h)
Non-weekend days
Weekend days
Monthly experience
Fares
USD/times
Monthly turnover
USD
VR Chair
2
2
4
20
8
1152
4
4608
VR Flight
1
2
4
20
8
576
4
2304
VR Racing
1
2
4
20
8
576
4
2304
VR Space (Double)
2
4
8
20
8
1152
4
4608
VR Machine Gun
1
2
4
20
8
576
4
2304
VR Slide
1
2
4
20
8
576
4
2304
Note: The above data for reference only
Monthly turnover : $ 4608 + $ 2304 + $ 2304 + $ 4608 + $ 2304 + $ 2304 = $ 18432
Less : Rent and management fee = $ 2600               Less : Labor X 2 = $ 1240               Less : Miscellaneous fees = $ 300
Monthly profit : $ 14292
100㎡ 3D Drawing
Area: 7m X 14 m
Product: 1 x VR Racing / 1 x VR Family(6 seats 9D Cinema) / 1 x VR Motorcycle / 1 x VR Space Double
/ 1 x VR Machine Gun / 1 x VR Slide / 1 x VR Flight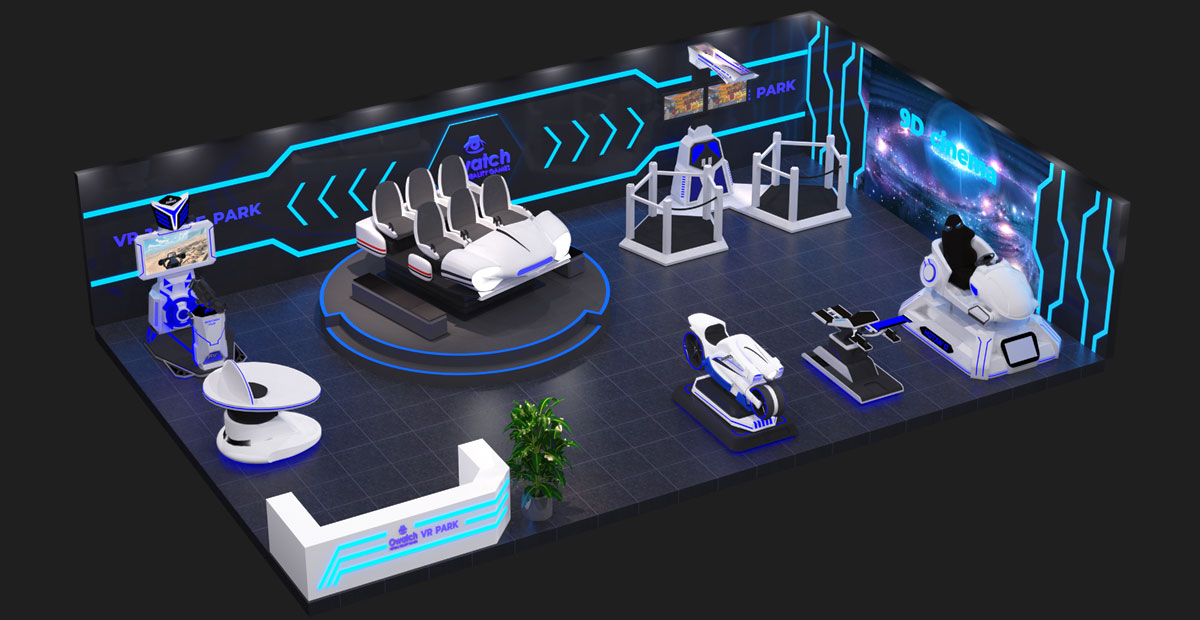 VR Theme Park Investment Profitability Analysis
one month, for example
Product name
Number of players
Non-weekend experience (times/h)
weekend experience (times/h)
Non-weekend days
Weekend days
Monthly experience
Fares
USD/times
Monthly turnover
USD
VR Racing
1
2
4
20
8
576
4
2304
VR Family
6
12
24
20
8
3456
4
13824
VR Slide
1
2
4
20
8
576
4
2304
VR Machine Gun
1
2
4
20
8
576
4
2304
VR Space Double
1
2
4
20
8
576
4
2304
VR Motorcycle
1
2
4
20
8
576
4
2304
VR Flight
1
2
4
20
8
576
4
2304
Note: The above data for reference only
VR theme park monthly turnover : $ 2304 + $ 2304 + $ 2304 + $ 2304 + $ 2304 + $ 13824 + $ 2304 = $ 27648
Less : Rent and management fee = $ 3500               Less : Labor X 3 = $ 1860               Less : Miscellaneous fees = $ 600
Monthly profit : $ 21688
200㎡ 3D Drawing
Area: 18m X 11m
Product: 1 x VR X-Ship / 1 x VR Chair-3rd / 2 x VR Racing 2 / 1 x VR Flight / 1 x VR Flight Plus / 1 x VR Machine Gun
/ 1 x VR Team /  1 x VR Chair 360 /  1 x VR Space Plus / 1 x VR Slide /  1 x VR Motorcycle / 1 x 3-Screen Racing Car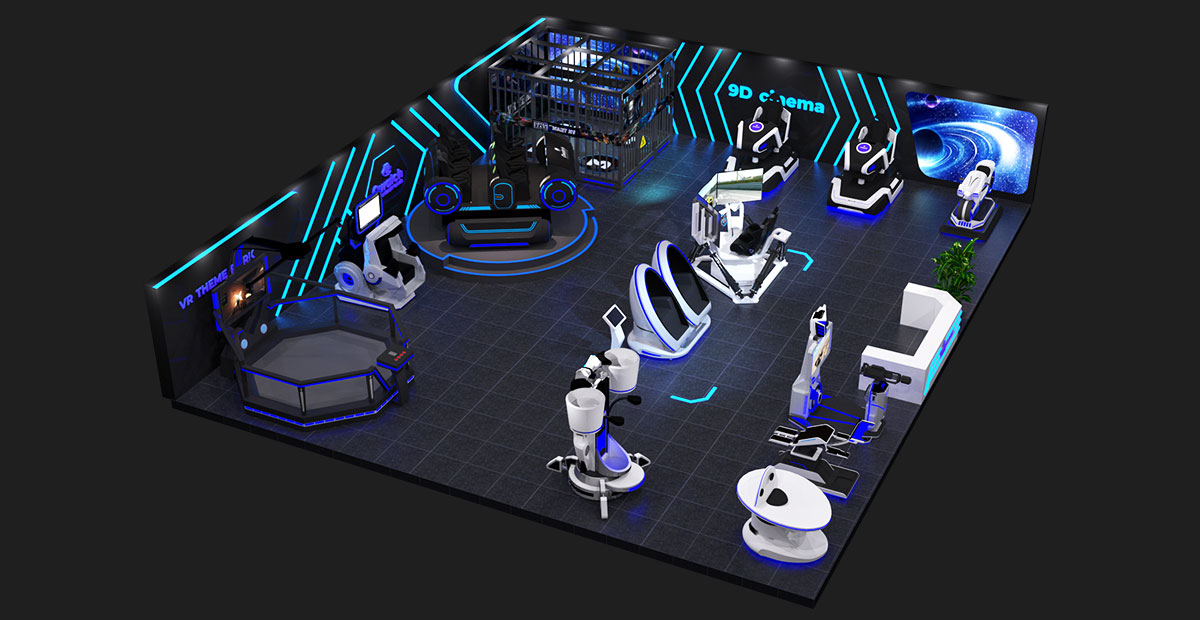 Investment Profitability Analysis
one month, for example
Non-weekend number
(person/day)
Weekend number
(person/day)
Package price
(Adult) / USD
Package price
(Child) / USD
Package (1 adult + 1 child)
/ USD
Monthly number of
customers
Monthly turnover
/USD
80
160
30
25
50
3200
80000
Note: Can play 5 items at will (respectively)
The above data for reference only
The theme park monthly turnover : $ 80000
Less : Rent and management fee = $ 8000               Less : Labor X 6 = $ 2500               Less : Miscellaneous fees = $ 1000
Monthly profit : $ 68500
300㎡ 3D Drawing
Area: 25m X 12m
Product: 1 x VR X-Ship / 1 x VR Chair-3rd(2 seats) / 2 x VR Racing-2 / 1 x VR Flight / 1 x VR Flight Plus
/ 2 x VR Machine Gun / 1 x VR Team /  1 x VR Audio Boxing /  1 x VR Space Plus / 1 x VR Slide
/  1 x VR Motorcycle / 1 x VR War Horse / 1 x AR Racing / 1 x VR Chair 360 / 1 x 3-Screen Racing Car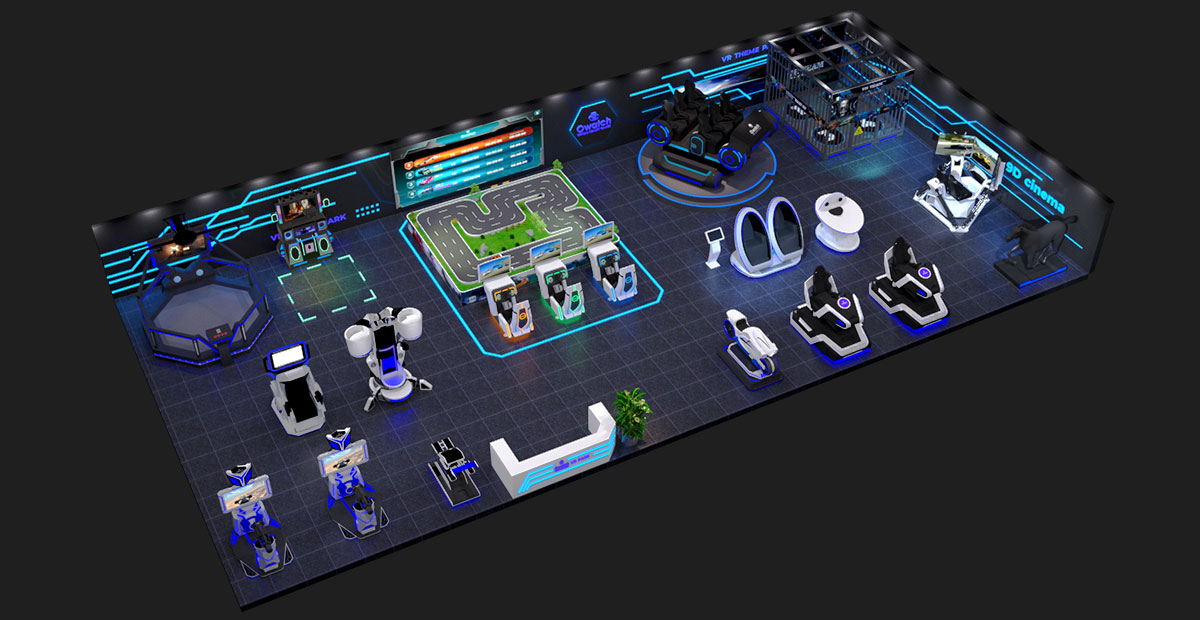 Investment Profitability Analysis
one month, for example
Non-weekend number
(person/day)
Weekend number
(person/day)
Package price
(Adult) / USD
Package price
(Child) / USD
Package (1 adult + 1 child)
/ USD
Monthly number of
customers
Monthly turnover
/USD
100
200
40
25
65
4500
120000
Note: Can play 5 items at will (respectively)
The above data for reference only
The theme park monthly turnover : $ 120000
Less : Rent and management fee = $ 10000               Less : Labor X 6 = $ 4500               Less : Miscellaneous fees = $ 1200
Monthly profit : $ 104300
500㎡ 3D Drawing
Area: 18m X 25 m
Product: 1 x VR Chair(2 seats) / 1 x VR Chair-3rd(2 seats) / 2 x VR Racing / 2 x VR Racing-2 /1 x VR Flight / 1 x VR Flight Plus
/ 1 x VR X-Ship  /  1 x VR Space Plus /  1 x VR Space /  2 x VR Machine Gun /  1 x VR Audio Boxing / 1 x 3-Screen Racing Car
/  1 x VR Slide /  1 x VR Team / 2 x VR Motorcycle / 1 x VR War Horse /  1 x 7D Cinema / 1 x AR Racing / 1 x Happy Pitych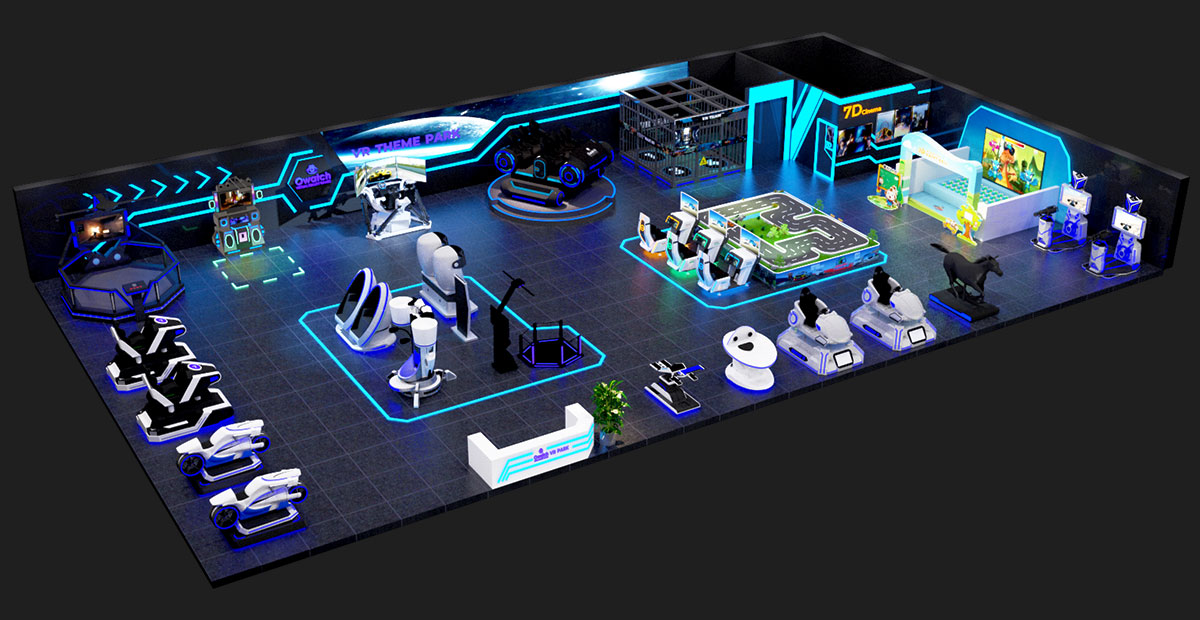 Investment Profitability Analysis
one month, for example
Non-weekend number
(person/day)
Weekend number
(person/day)
Package price
(Adult) / USD
Package price
(Child) / USD
Package (1 adult + 1 child)
/ USD
Monthly number of
customers
Monthly turnover
/USD
120
250
45
30
60
5000
160000
Note: Can play 5 items at will (respectively)
The above data for reference only
The theme park monthly turnover : $ 160000
Less : Rent and management fee = $ 12000               Less : Labor X 10 = $ 6200               Less : Miscellaneous fees = $ 1500
Monthly profit : $ 140300
24㎡ 3D Drawing
Area: 3m X 8m
Product: 1 x VR Chair-3rd(2 seats) / 1 x VR Racing-2 / 1 x VR Space

Investment Profitability Analysis
one month, for example

Product name
Number of players
Non-weekend experience (times/h)
weekend experience (times/h)
Non-weekend days
Weekend days
Monthly experience
Fares
USD/times
Monthly turnover
USD
VR Chair-3rd
2
2
4
20
8
1152
4
4608
VR Racing-2
1
2
4
20
8
576
4
2304
VR Space
1
2
4
20
8
576
4
2304

Note: The above data for reference only

Monthly turnover :  $ 4608 + $ 2304 + $ 2304 = $ 9216
Less : Rent and management fee = $ 1600               Less : Labor = $ 620               Less : Miscellaneous fees = $ 100
Monthly profit : $ 6896

60㎡ 3D Drawing
Area: 6m X 10m
Product: 1 x VR Chair-3rd / 1 x VR Racing-2 / 1 x VR Flight / 1 x VR Space (Double) / 1 x VR Machine Gun / 1 x VR Slide

Investment Profitability Analysis
one month, for example

Product name
Number of players
Non-weekend experience (times/h)
weekend experience (times/h)
Non-weekend days
Weekend days
Monthly experience
Fares
USD/times
Monthly turnover
USD
VR Chair
2
2
4
20
8
1152
4
4608
VR Flight
1
2
4
20
8
576
4
2304
VR Racing
1
2
4
20
8
576
4
2304
VR Space (Double)
2
4
8
20
8
1152
4
4608
VR Machine Gun
1
2
4
20
8
576
4
2304
VR Slide
1
2
4
20
8
576
4
2304

Note: The above data for reference only

Monthly turnover : $ 4608 + $ 2304 + $ 2304 + $ 4608 + $ 2304 + $ 2304 = $ 18432
Less : Rent and management fee = $ 2600               Less : Labor X 2 = $ 1240               Less : Miscellaneous fees = $ 300
Monthly profit : $ 14292

100㎡ 3D Drawing
Area: 7m X 14 m
Product: 1 x VR Racing / 1 x VR Family(6 seats 9D Cinema) / 1 x VR Motorcycle / 1 x VR Space Double
/ 1 x VR Machine Gun / 1 x VR Slide / 1 x VR Flight

VR Theme Park Investment Profitability Analysis
one month, for example

Product name
Number of players
Non-weekend experience (times/h)
weekend experience (times/h)
Non-weekend days
Weekend days
Monthly experience
Fares
USD/times
Monthly turnover
USD
VR Racing
1
2
4
20
8
576
4
2304
VR Family
6
12
24
20
8
3456
4
13824
VR Slide
1
2
4
20
8
576
4
2304
VR Machine Gun
1
2
4
20
8
576
4
2304
VR Space Double
1
2
4
20
8
576
4
2304
VR Motorcycle
1
2
4
20
8
576
4
2304
VR Flight
1
2
4
20
8
576
4
2304

Note: The above data for reference only

VR theme park monthly turnover : $ 2304 + $ 2304 + $ 2304 + $ 2304 + $ 2304 + $ 13824 + $ 2304 = $ 27648
Less : Rent and management fee = $ 3500               Less : Labor X 3 = $ 1860               Less : Miscellaneous fees = $ 600
Monthly profit : $ 21688

200㎡ 3D Drawing
Area: 18m X 11m
Product: 1 x VR X-Ship / 1 x VR Chair-3rd / 2 x VR Racing 2 / 1 x VR Flight / 1 x VR Flight Plus / 1 x VR Machine Gun
/ 1 x VR Team /  1 x VR Chair 360 /  1 x VR Space Plus / 1 x VR Slide /  1 x VR Motorcycle / 1 x 3-Screen Racing Car

Investment Profitability Analysis
one month, for example

Non-weekend number
(person/day)
Weekend number
(person/day)
Package price
(Adult) / USD
Package price
(Child) / USD
Package (1 adult + 1 child)
/ USD
Monthly number of
customers
Monthly turnover
/USD
80
160
30
25
50
3200
80000

Note: Can play 5 items at will (respectively)
The above data for reference only

The theme park monthly turnover : $ 80000
Less : Rent and management fee = $ 8000               Less : Labor X 6 = $ 2500               Less : Miscellaneous fees = $ 1000
Monthly profit : $ 68500

300㎡ 3D Drawing
Area: 25m X 12m
Product: 1 x VR X-Ship / 1 x VR Chair-3rd(2 seats) / 2 x VR Racing-2 / 1 x VR Flight / 1 x VR Flight Plus
/ 2 x VR Machine Gun / 1 x VR Team /  1 x VR Audio Boxing /  1 x VR Space Plus / 1 x VR Slide
/  1 x VR Motorcycle / 1 x VR War Horse / 1 x AR Racing / 1 x VR Chair 360 / 1 x 3-Screen Racing Car

Investment Profitability Analysis
one month, for example

Non-weekend number
(person/day)
Weekend number
(person/day)
Package price
(Adult) / USD
Package price
(Child) / USD
Package (1 adult + 1 child)
/ USD
Monthly number of
customers
Monthly turnover
/USD
100
200
40
25
65
4500
120000

Note: Can play 5 items at will (respectively)
The above data for reference only

The theme park monthly turnover : $ 120000
Less : Rent and management fee = $ 10000               Less : Labor X 6 = $ 4500               Less : Miscellaneous fees = $ 1200
Monthly profit : $ 104300

500㎡ 3D Drawing
Area: 18m X 25 m
Product: 1 x VR Chair(2 seats) / 1 x VR Chair-3rd(2 seats) / 2 x VR Racing / 2 x VR Racing-2 /1 x VR Flight / 1 x VR Flight Plus
/ 1 x VR X-Ship  /  1 x VR Space Plus /  1 x VR Space /  2 x VR Machine Gun /  1 x VR Audio Boxing / 1 x 3-Screen Racing Car
/  1 x VR Slide /  1 x VR Team / 2 x VR Motorcycle / 1 x VR War Horse /  1 x 7D Cinema / 1 x AR Racing / 1 x Happy Pitych

Investment Profitability Analysis
one month, for example

Non-weekend number
(person/day)
Weekend number
(person/day)
Package price
(Adult) / USD
Package price
(Child) / USD
Package (1 adult + 1 child)
/ USD
Monthly number of
customers
Monthly turnover
/USD
120
250
45
30
60
5000
160000

Note: Can play 5 items at will (respectively)
The above data for reference only

The theme park monthly turnover : $ 160000
Less : Rent and management fee = $ 12000               Less : Labor X 10 = $ 6200               Less : Miscellaneous fees = $ 1500
Monthly profit : $ 140300
Effective & Reliable Virtual Reality Theme Park
Solution from Owatch
 China Professional VR Zone Equipment Manufacturer
Unified Design
Looks Professional and Attractive more consumers, Appearance is most important for VR business
Coin/Card System
Use coin / card payment system to operate the machine, Running the VR park more efficiently and easily!
Time
Play time can be set to 2-5 mins, Stop automatically!
Self-Development
Software developed by Owatch and Unified system to keep good compatibility, renewability and better maintenance!
Free 3D Layout Design
We provide Free 3D layout design for your pre-planning
And publicity design support for VR Zone
One-year Warranty
12 months, 100% PROMISE. Provide maintenance for whole life!
All kinds of VR Park Rides
 Buy from one factory, Save more!
Guangzhou Steki Amusement Equipment Co., Ltd.

Mass VR Games & Movies, All Free !
 All kinds of VR content for kids, adults, cover full range of game categories!
Each machine include relevant games, All free and Continuously updating…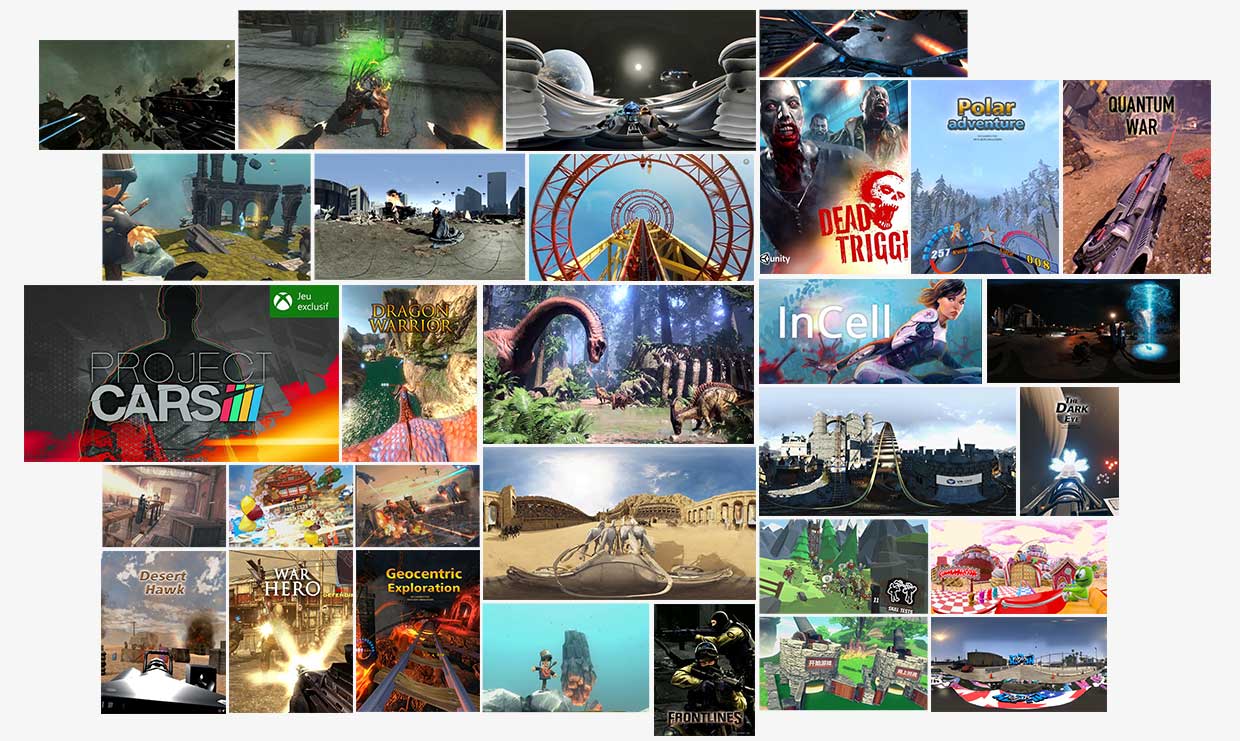 Latest Case & Story
 Lots of customer have got the benefit from our VR Theme Park Solution and Start their VR Zone Good Business
``400 square meters - Colombian Customer's Large Extreme Really Park Design, All Owatch Equipment!``
Our Uzbekistan Customer which already operates 255 m2 of Kid's playground add a VR Park area!
``Plan of Chicago O'Hare International Airport Help the customer get the airports's approval greatly!``
``Shenzhen Shopping Mall VR Park, The VR Park Already opened and Good Business!``
``278 square meters - Big VR Amusement Park design for Tunisia Customer, Most are Owatch Equipment, The Park Estimate open in Nov.``
``155 sqm VR Park opening in this summer in Georgia, US. All equipment from Owatch!``
``VR Theme Park layout design for USA Customer ( All use Owatch Equipment and Already Placed the order) The Customer quickly know what's the exactly needed after saw our design ``
It can be highly customized.
Integrated operation design of multiple collocation solutions helps you easily open the VR Park
 VR Theme Parks Rides for sale, Factory Price!
FREE DESIGN
Free 3D Layout Design for your VR Project