Virtual World
One-stop Virtual Gaming Center, Amusement Park Solution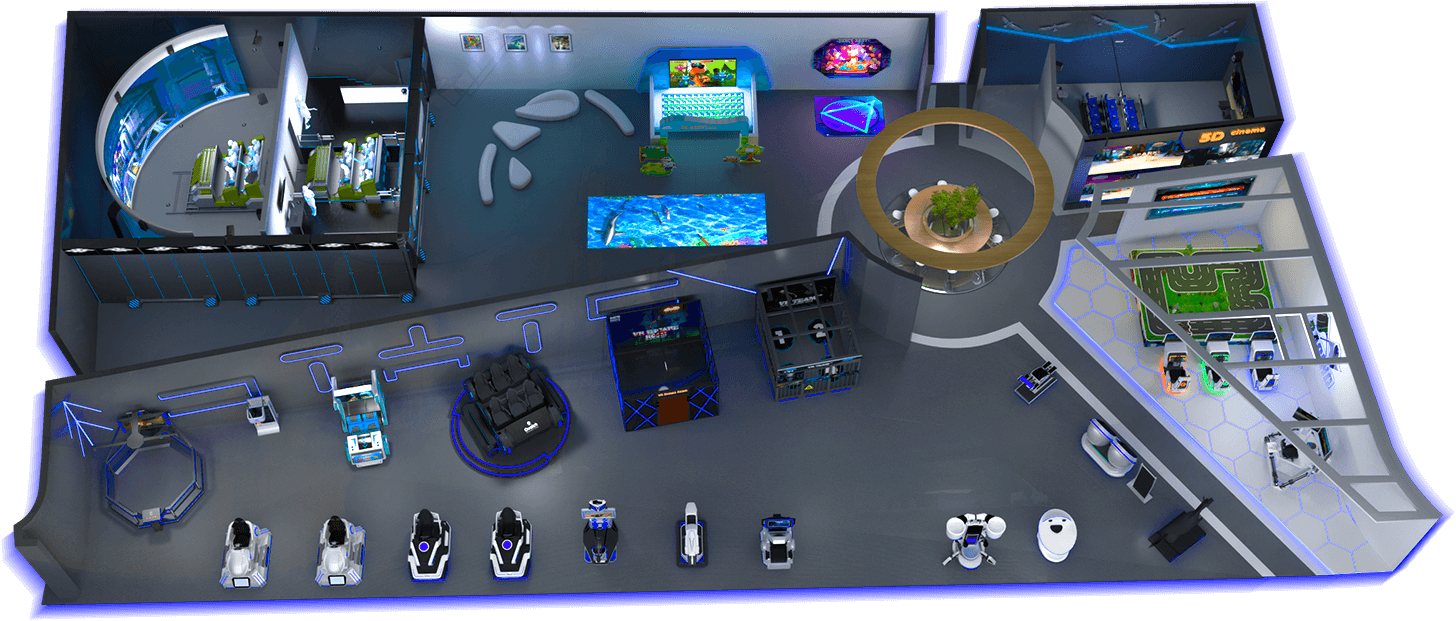 Virtual World
One-stop Virtual Gaming Center, Amusement Park Solution
About Virtual World
"Virtual World" , can also be called " Virtual Gaming Center" , which has 5 major game areas, include VR Park area, 5D Cinema area, Racing Theme Simulation area, Interactive Projection area and Jurassic 3D Ride which use the latest bare-eye 3D technology!
This is a brand-new concept, which includes not only VR technology, but also 5D technology, racing simulation technology, projection interactive technology and the latest naked eye 3D technology! Players not only play VR games, but also enjoy products with different virtual technologies that bring them different immersive entertainment enjoyments and joys! As the operator for business, it could make customers to stay in the game center for a longer period of time and increase the turnover. This is a new concept and new solution for a win-win situation.
We Owatch will continue to develop more new virtual technology products to expand the product line of virtual game world to meet market needs, such as AR, MR and projection technology… We keep think and work professionally!
Virtual World Purchasing Procedure
Next Level Amusement Landmark, High-end Entertainment Must-have
A Solution That Can Be REALLY Practically Operated & Profitable.
PAYMENT, PRODUCTION & SHIPPING
What Can We Do For You?
Owatch™ One-stop Solution Virtual World (Virtual Gaming Center) is Your Best Choice!
Start Your Virtual World Business From
Planning Solution Right Now
Fulfil The Base Information of Your Location Below Then
We Start to Plan the Customized Solution with Quote List
and 2D Layout Design, Special for you.
Virtual Gaming Center for sale, Factory Price!
WHAT IS OWATCH & HOW THEY WORK?
Owatch was established in Guangzhou, China in 2014, which is the leading manufacturer & supplier for VR simulators, Racing Simulators & 5D Cinema…