Owatch VR Team with original Shooting Games
Multiplayer VR Shooting Arena for HTC VIVE, Virtual Reality Matrix Space, The world's leading multiplayer online solution that can be commercialized and implemented!
Guangzhou Steki Amusement Equipment Co., Ltd.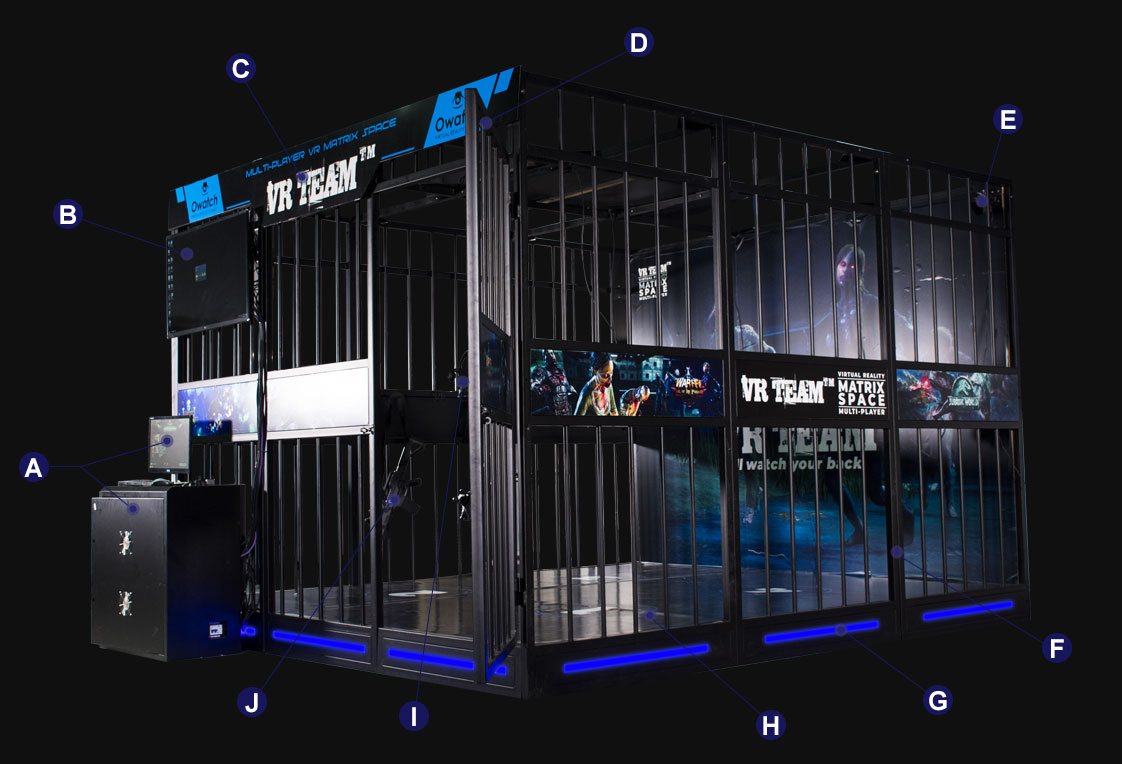 | | | | | |
| --- | --- | --- | --- | --- |
| A: Console & Display | B: 42''HD Display Screen | C: Logo Area | D: Door | E: Laser Positioner |
| F: Iron Cage | G: LED Lights | H: Walking Platform | I: HTC VIVE COSMOS | J: PP Gun |
How To Play? 
Players use VR firearm to interact: press the trigger to fire, swing down the shooting gun to reload.  When health point becomes zero, the player falls down and waits for reviving. Games will be over until all players fall down.
Super Trilling & Exciting
The disgusting monster is right before players, makes you feel terrified. Doomsday/Eve theme, makes you feel like you are at the end of the world. Fight against the powerful enemy, makes you feel like a super soldier.
IMMERSIVE VR SPECIAL
GAME EXPERIENCE
VISION
High Precision Game Modeling, 1:1 Game Scene Design to make the "real" Effect
HEARING
3d Sound Shocking background music, various of monster sound effect, real firearm sound effect
Touch
PP Gun firearms in the game to make you feel in the real battle
Multiplayer VR Shooting Simulator Features
Advanced Multi-player Shooting Platform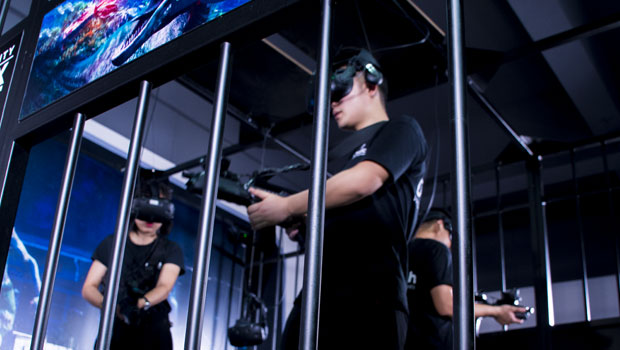 Metal Cage Design
Mysterious, Dangerous, Thrilling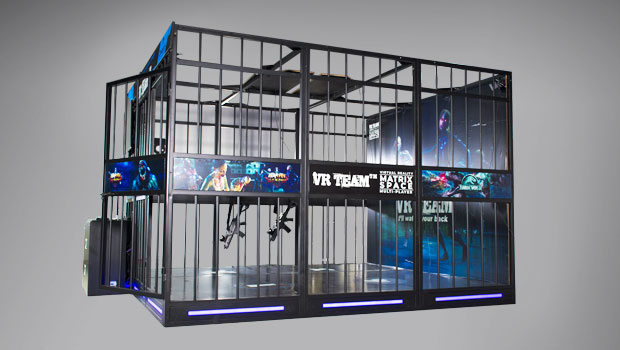 3x3.5m Room-Scale Stage
Dedicated Room-scale Play area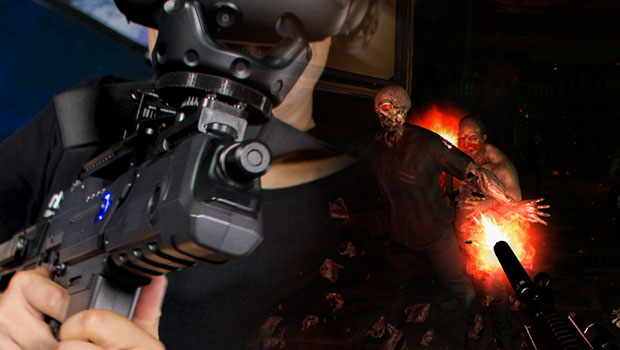 High Interactive
Shooting, Moving, turn around, just like you're in the real Virtual Game scene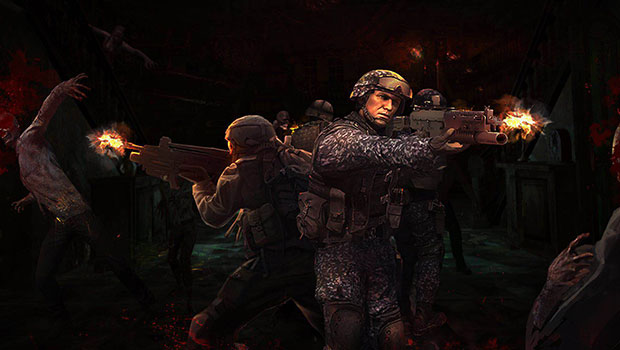 1:1 Game Scene
True panoramic view,  1:1 design game and model Design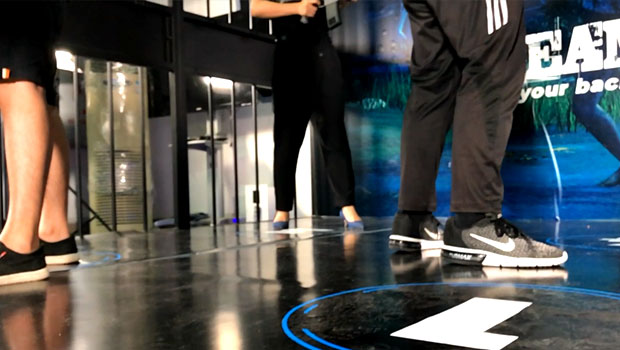 Low-frequency Vibration Floor
Simulate the monster's floor vibration, make intense atmosphere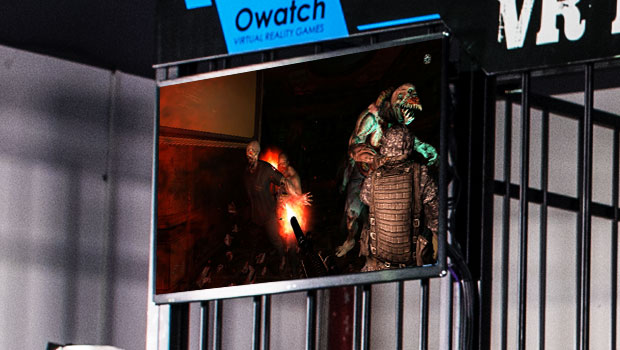 TV Synchronous Display
Equipment 42″HD TV, Synchronously show one players' vision
Multiplayer
The Next Big Events of VR
 All the world talking about the Multi-player solution, THE READY PLAYER ONE movie maybe the future VR trend!
China Leading Commercial Solution
Low cost & High Return
Owatch VR Team targets the most profitable solution of the moment, considering the development of the future technology, gathering the best original content and platform manufacturing in China.
A solution that can be REALLY practically operated and profitable.
Maybe you already saw the LARGE-SCALE OR OTHER multiplayer VR arena solution, but mostly they are still at the experimental stage, and with high cost, high requirement of equipment, difficult to control and big investment. In a word, it is hard to operate universally.
High-end Entertainment Must-have
Customized Original Game
8 High quality customized shooting games selectable for VR Team
The-eve-of-the-parasite, Starship-troopers, magic-adventure(for kids), Boom-beach(for kids),Jurassic-world (Optional),
Alien-war (Optional), warfire-jurassicworld(Optional),zombie-negion(Optional)
Professional Hardware 
Powerful i5 intel inside, HTC VIVE VR Headset, Professional PP Gun…
MODEL & PARAMETER
Multiplayer VR Shooting Game for sale, Check the following parameter list for a more complete overview of product details.
TECHNICAL DATA

TECHNICAL DATA

Product name

VR Team

Model

OT 1001

Capacity
4 Person

Voltage / Power

110-240V | 550W

VR headset

HTC VIVE COSMOS ELITE

Movie quantity ( included )

8pcs

Playing time

16 mins

Weight

NW: 500 kgs | GW: 600 kgs

Product Size ( LXWXH )

97 X 52 X 110 cm
320 X 125 X 142 cm

List of goods

4 X HTC VIVE (with VIVE Deluxe Audio Strap)
4 X PP Guns
1 X Whole Platform(with PC+42" Display)
1 X Control Desk

Computer configuration

CPU:i5-6500- Intel USA
Graphic card:GTX1660 – GALAX
Main board: H110M-GIGABYTE Taiwan
Hard disk : SSD 120G -GALAX Hongkong
Memory card : 8GB DDR4
Send Inquiry Now
Free free to send us your question, we'll contact you in 24hrs (Working Days)! Please Double check your message!
WHAT IS OWATCH & HOW THEY WORK?
Owatch was established in Guangzhou, China in 2014, which is the leading manufacturer & supplier for VR simulators, Racing Simulators & 5D Cinema…