Jungle adventure, underwater tour, roller coaster, space travel… Wear VR glasses, hold the handle, the Virtual reality takes you into another amazing world. VR Arcade games are becoming a popular entertain way for young people.
Since 2016, the VR Arcade shops have sprung up, Whether you are a boss, a worker, a restaurant, a real estate or a game hall, you can easily make VR business. As our Chinese saying goes: " the pig can float in the mouth of the wind" With the popularity of VR technology, anyone can easily earn money. However, the market is changing. We need to constantly optimize our business and find new outlets.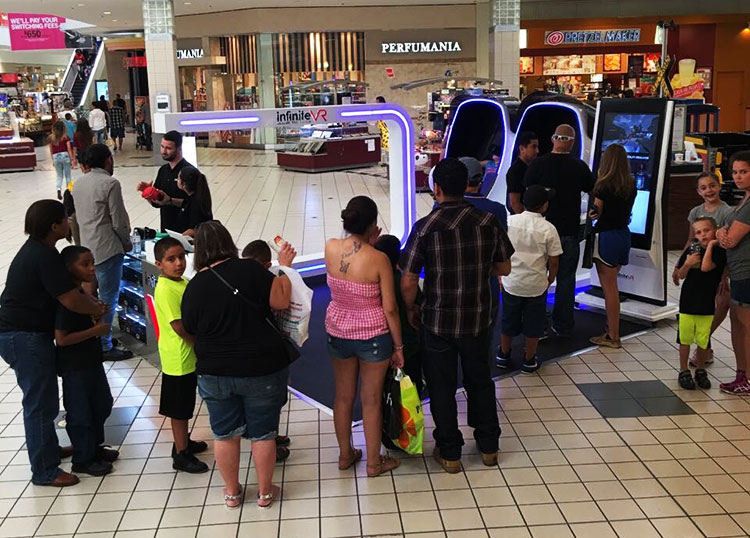 Owatch (Guangzhou Steki amusement equipment co., ltd.), With many years of VR Simulator manufacturing, and dealing with the market, Got many feedbacks and suggestion from different customers, now we can share some VR business ideas, hope it can be helpful!
Be Diversify! Integrated marketing is the trend
Our foreign trade manager Wendy told :
" Last year, personal  inquiries accounted for a large proportion in the industry. The number of customers who consulted the whole project: Arcade Park solution increased significantly this year"
Self-Diversity
Provide different VR Experience Arcades! Racing, flying, shooting. Cover more consumers,
Resource integration/combination
Cooperating with any resource that you can get.  Some customer told us they want to use our machine for the Wedding party,so it's an entertaining way, not just a commercial machine, expand your mind ,you're found more business opportunity.
Therefore, our company launched a free 3D Layout design plan to help our customers deal with the equipment selection and resettlement issues, the customer saves the money and time, more time more opportunities!
VR Park Layout & Interior
The customer's first sight when they walk into the VR park is very impressive. It sets the tone for what they will expect the rest of their time there, Arouses their interest and imagination, and what they will remember when recalling their experience to their friends or family (potential customers).
5 tips on operating your VR Arcade Park
Don't Ask Guests to Choose Games, Choose the right games
Such as Owatch 9D VR Chair, it has one hundred of VR games to choose from. Instead of asking the customer to scroll through a mass page of thumbs, have pre-decided lists of content that best suit the different demographics of your park. Know which games are the biggest hits and impress the players.
Having a staff that loves what they do it essential
Make sure your staff knows it is all about trust,Let your staff know their worth
This is more than just a retail job. We are providing insight into what the future may look like — not just with gaming, but with everything. Your staff needs to know the responsibility they carry with each and every customer they interact with.
Get the game trend from the online source: youtube, facebook, Instagram, etc.
You need to know which game is popular now, so it can be a strong reason to let people play! Like the Beat saber, so popular recently, so, if you can provide this game, it must earn money! Sometimes, you can find some good game source, we can help you add to our VR simulators!
Change your AD Video period
Change your poster or the ad video on our Big screen control panel period, keep customer fresh vision! And attraction!
Be Social, Sharing the Interesting Experience
Ask your staff does remember to Record the Expressive player and Share it online and remember to add your business keywords including name, address, etc.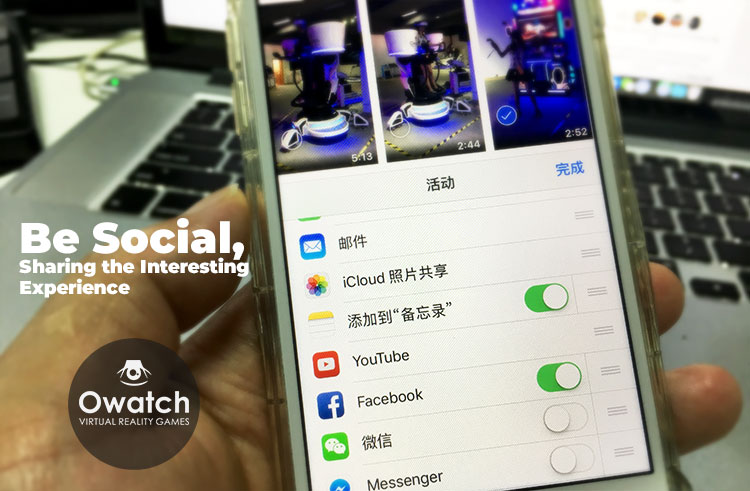 The VR industry is also the same as other businesses, the survival of the fittest. From the big trend, as more and more people understand and accept VR, VR game market is increasing by a large quantity
So if you have resource can combine with the VR, don't be hesitate, start you VR business now! Feel free to contact us, we'like to be you best helpful partner!
More info about Owatch VR Theme Park Solution