Thank new and old customers for their support and love for owatch. Owatch has always adhered to the principle of quality first and customer first. Over the years, owatch has provided customers with high-quality products and services, which has been recognized by our customers.
Owatch is a leading manufacturer and supplier of VR simulators, racing simulators and 5D cinemas Focus on VR simulation game products, such as 9D virtual reality simulation cinema, VR roller coaster, AR racing car, VR machine gun, flight simulator, etc
Owatch will officially start the service upgrade from this month. After the upgrade, the company will provide our customers with more perfect and considerate services. Our after-sales service has been upgraded from the previous one-year warranty to a two-year warranty. Similarly, the 7 X 24-hour after-sales service is online to extend the warranty time and ensure the quality of service.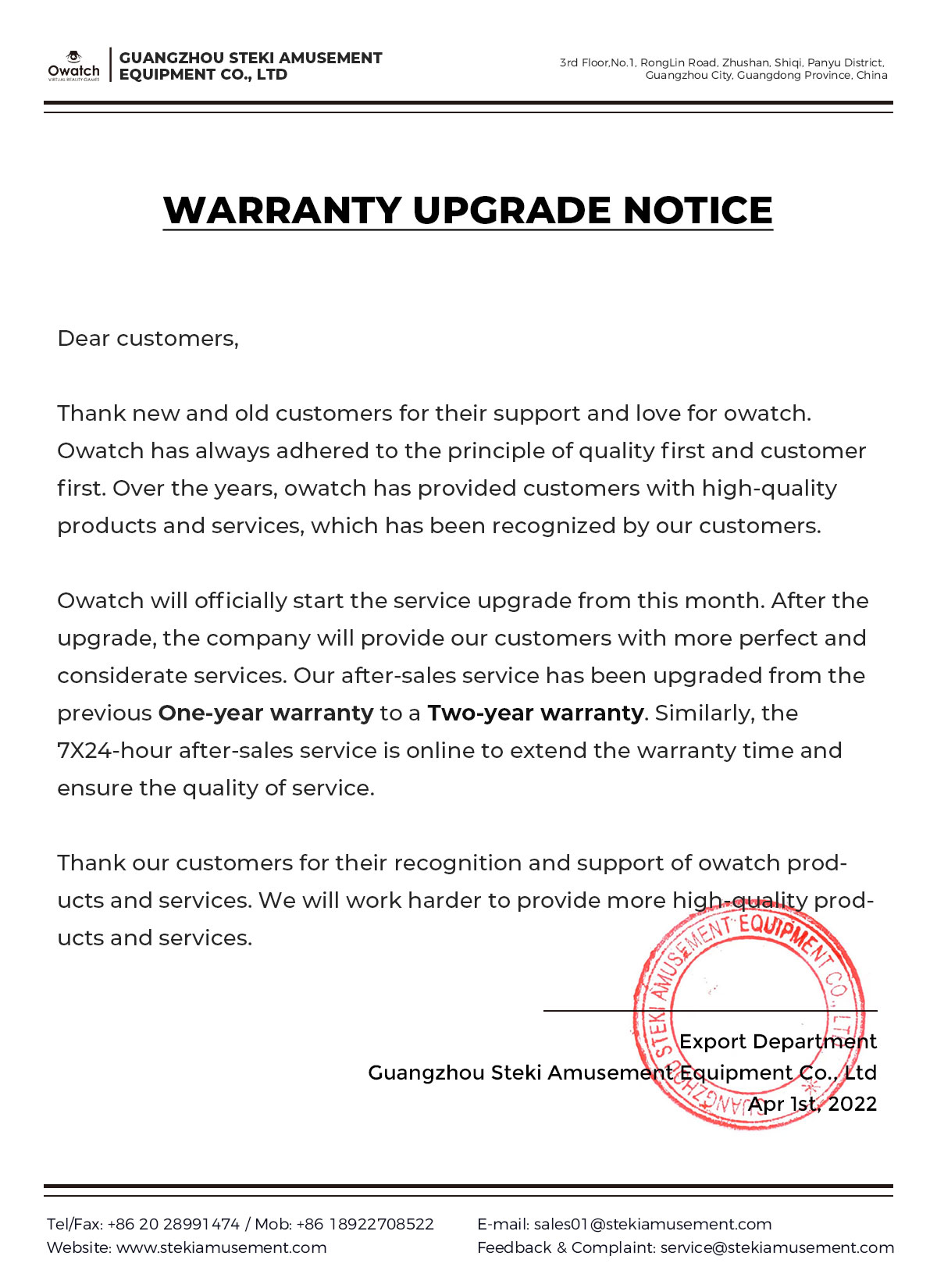 Thank our customers for their recognition and support of owatch products and services. We will work harder to provide more high-quality products and services.