Owatch VR Racing 2
New! 2nd Generation /  VRDMSTM / 2X Performance / Meet the Future of VR Technology 

Feel Rich and More Realistic Driving Motion Effects By VRDMS
Industry-leading Dofx solution to make motion matching more accurate and effective. You can clearly feel the movement of the car on the track, the grass, the rough road, the collision…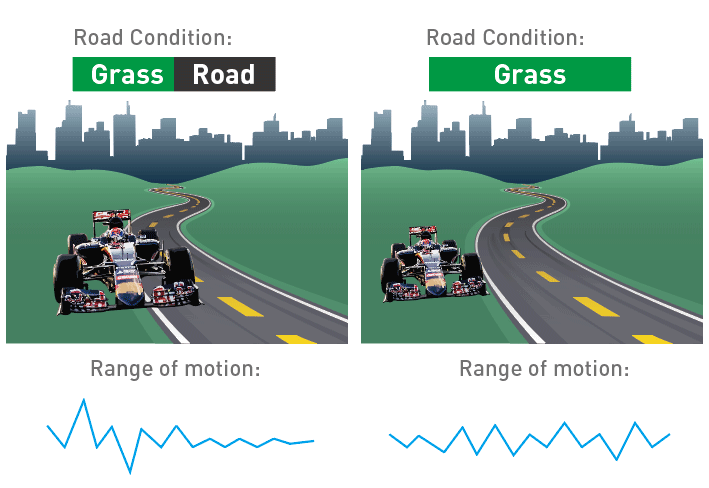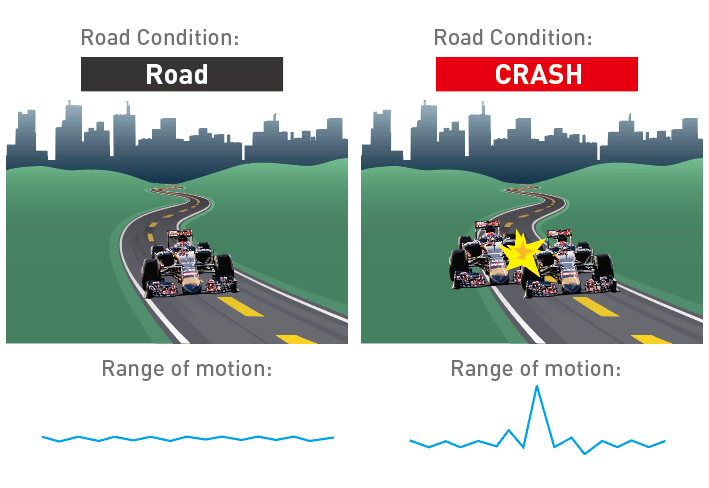 VRDMSTM
Industry's Most Advanced Real-time Dofx Motion Solution
Develeped by Owatch
World Leading solution from Owatch, With the help of RPC-ICB (Real-time Posture Calculation Integrated Circuit Box), the Physics feedback of motion is more sensitive, accurate, and more realistic!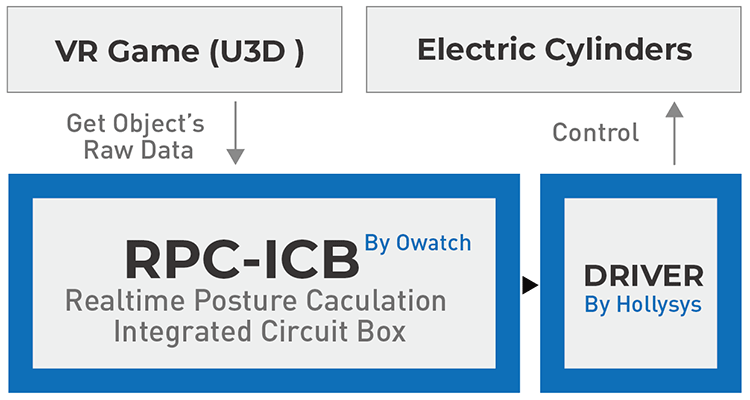 WHAT'S VR Driving Simulator
Compare to the traditional athletics machine, Once you wear the VR glasses, you will get a full 360-degree vision of the racing place, very immersive and feel like in a real car, and the machine moves synchronously that fits your steering, left, right, vibration…So Cool!
Virtual Reality Machine For Sale
PROFESSIONAL F1 VR RACING GAMES
This product realistic cool styling attract the public eye. The game involves,

Professional Formula F1 Racing Game(75 car models, 75 racing tracks), update continuously…
Challenging, customers come back to play more
DEEPOON E3 VR Headset / All New Version
2K Eye-protective LCD Screen ( 2560×1440 / 70Hz )
High-grade Fresnel Lens
110°FOV & IPD Adjustment ( 54-74mm )
Low latency Low afterglow No dizziness
Ergonomic & Adjustable head strap Design
Compact and Lightweight ( 305g only )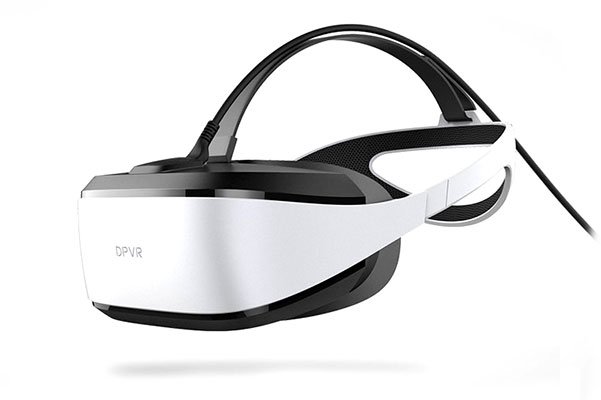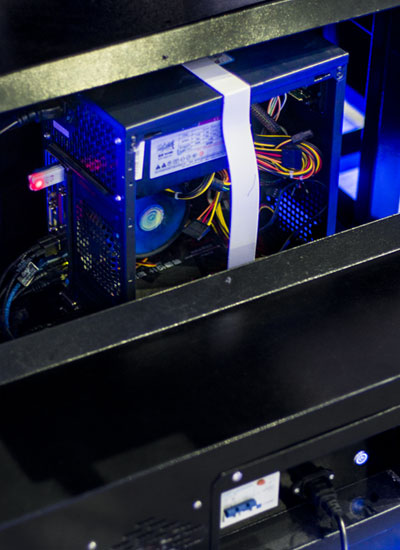 i5 PC
Intel i5-7400S CPU
16GB DDR4 Merroy
Graphic card: 1050 – ZOTAC
SSD 240G Hard-disk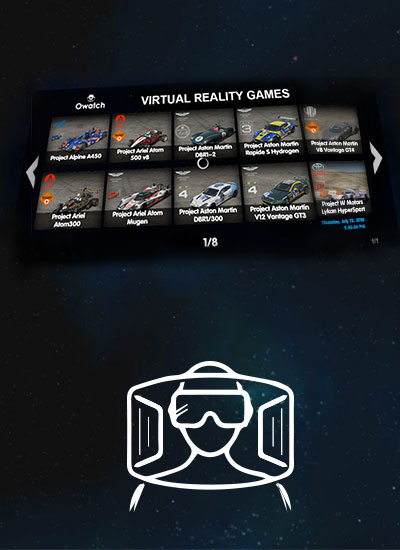 Head-tracking selecting game & Target
Trun you head, Look at the target
Just waiting for the end of loading
animation Easy, hands-free
natural selecting technic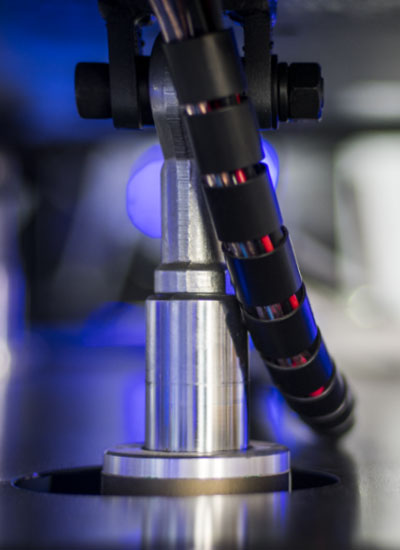 Hardware
Adopt China leader supplier (
Hollysys
Group) of Syn-tron Stepper Motor +
Syn-tron 3 in 1 Motor Driver
Electric Cylinder from Kete Electric
Logitech
Professional Direction Wheel, Metal Brake, Refueling, Pedals from Logitech
Double motor feedback technology, non-linear brake pedal pressure-sensitive braking system, providing sensitive and accurate F1 Simulator racing experience.
Easy to Start Your VR Business
byOwatch VR Commercial Solution
From the day of VR born, we began to study how to make the VR into commercial model, which people can spend a little money then can enjoy the new high-tech experience of VR and the operators can work and run the business easily, now it's successful and Owatch commercial solution is available….
Future Metal Fashion Design
The attractive shape and design is the most important key to make your VR business successful
Design is most important for VR business as nobody wants to try if the appearance not shines and attractive, finally, we create the "Lovely Racing Car Design". And as feedback from the market in the past 1 years, it's quite popular and all customers said, "when they see our Owatch VR racing, they can't wait to drive! "
MODEL & PARAMETER
Development by Owatch and Easy customized for your Individualized demand
TECHNICAL DATA

TECHNICAL DATA

Product name

VR RACING 2

Model

OR 2001 (VRDMS Solution)

Person

1

Voltage / Power

110-240V | 1100W

VR headset

DPVR E3 ( 2K )

VR Games & Movies
 1 pcs

Playing time

 2-5 mins

Weight

NW: 350 kgs | GW: 460 kgs

Packing Size ( LXWXH )

218 X 130 X 198 cm

List of goods

1 X VR Glasses,
1 X Whole Platform,
1 X 42inch TV with Stand
1 X Coin System,
Head-tracking Selecting

Computer configuration

CPU: i5-6400-Intel
Graphic card:1050 – GALAX
Main board: H110M-GIGABYTE
Hard disk:SSD 240G -GALAX
Memory card: 8GB DDR4
Send Inquiry Now
Free free to send us your question, we'll contact you in 24hrs (Working Days)! Please Double check your message!