Virtual World is Virtual Gaming Center, where you can try cutting-edge technology of new level of entertainment.
"Virtual World" , can also be called " Virtual Gaming Center" , which has 5 major game areas, include VR Park area, 5D Cinema area, Racing Theme Simulation area, Interactive Projection area and Jurassic 3D Ride which use the latest bare-eye 3D technology!
Virtual Gaming Center is a fully immersive gaming center equipped with the latest VR technology (Virtual Reality Technology), 5D technology, racing simulation technology, AR Technology (Augmented Reality Technology), MR Technology (mixed reality Technology), projection interactive technology and the latest naked eye 3D technology! Players not only play VR games, but also enjoy products with different virtual technologies that bring them different immersive entertainment enjoyments and joys, can fully plunge into an alternate universe! As the operator for business, it could make customers to stay in the game center for a longer period of time and increase the turnover. This is a new concept and new solution for a win-win situation.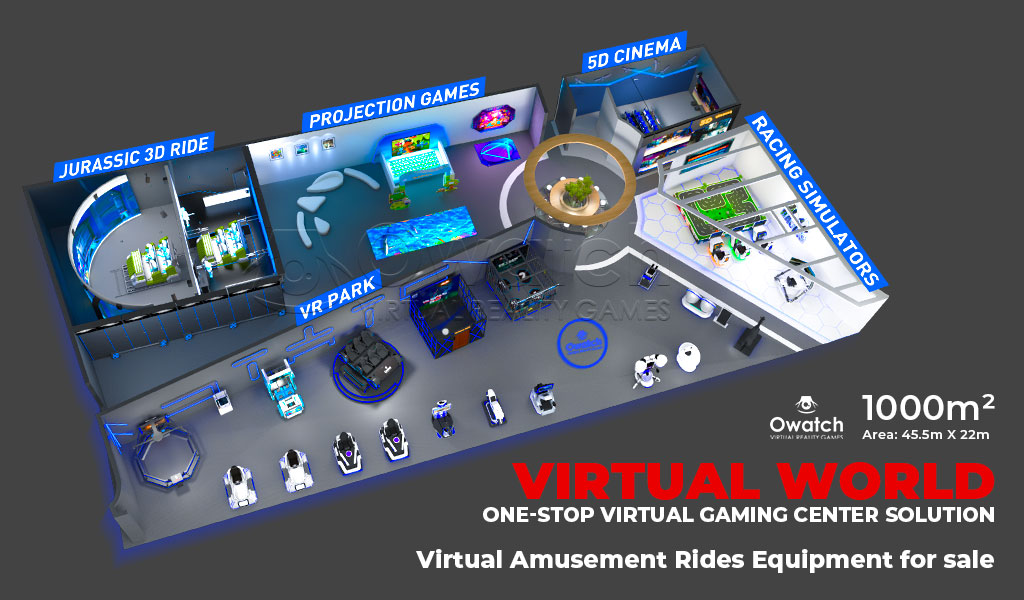 Unique Entertainment Games: Roller Coasters, Large pendulum, Ocean World, Racing, Doomsday, Zombies, Dinosaur World, Diving with sharks, Adventure with dinosaurs, Exploring the universe, Haunted houses experiences and much more. There's something for everybody With more than 100+ gaming titles, experiences and rides.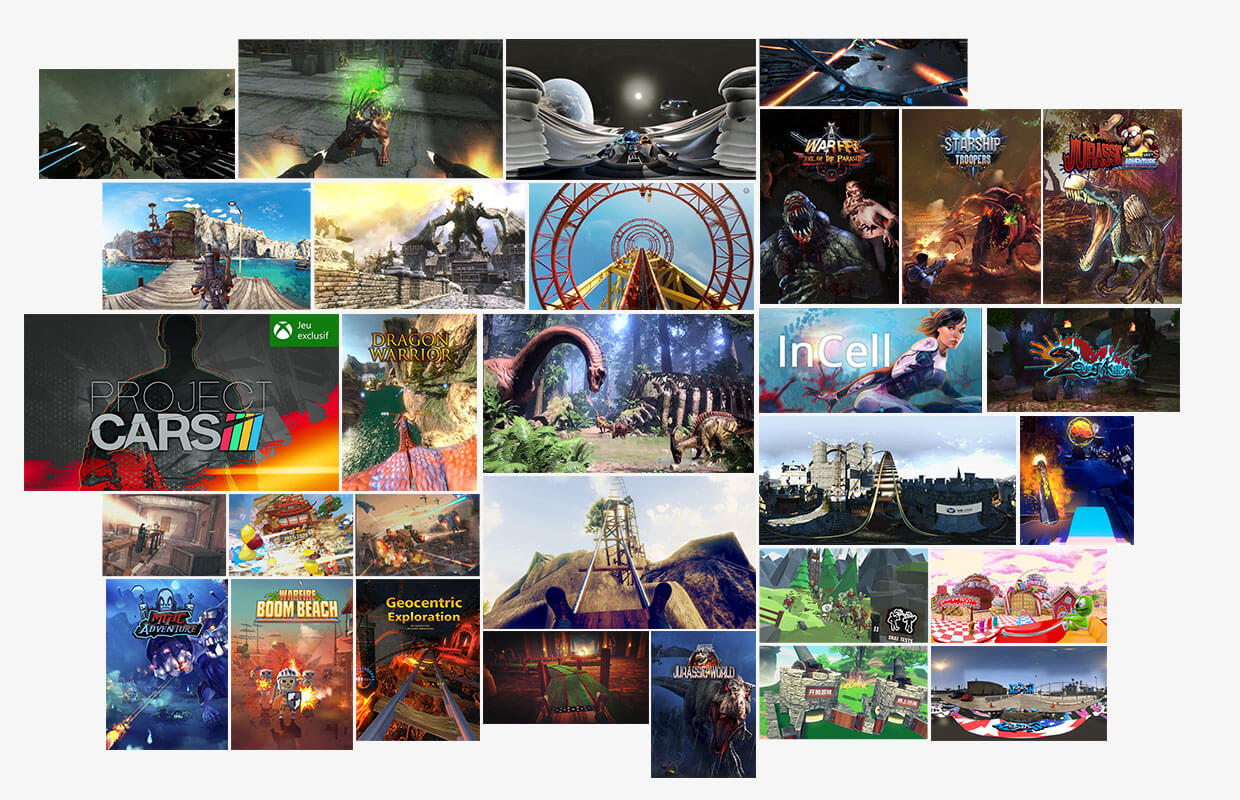 Our arcade simulators are a great attraction which people really love! We always have a lot of people, lots of fun, emotions, and joy! Live the Expereince and Enjoy The Game Try something you never experienced before but always wanted to! Visit places you've never been to before but always wished you could!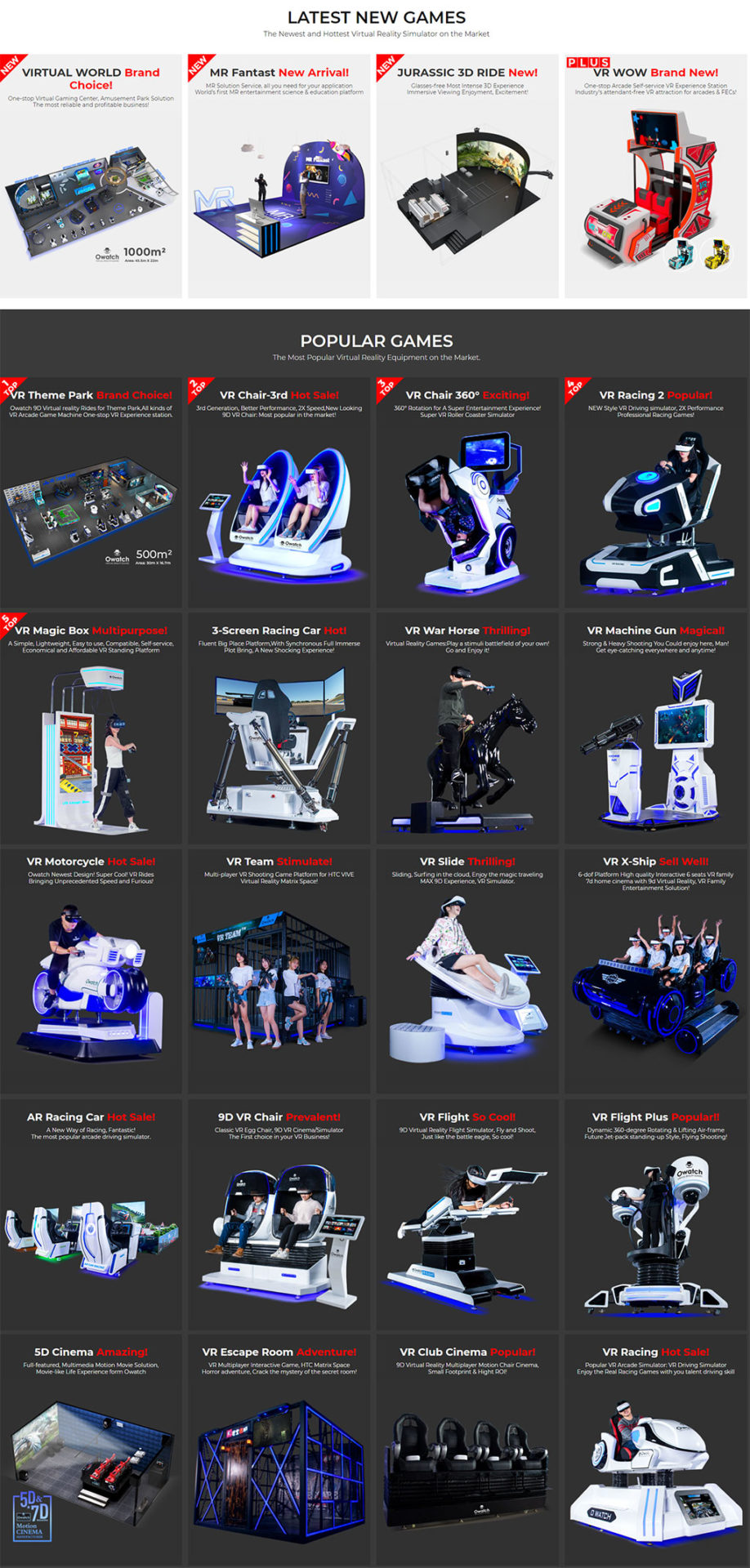 Owatch™ ─ Asian professional arcade game equipment / amusement rides manufacturer and supplier. Worldwide Shipping! Most models have Stock! Fast shipping, China Factory Price, High quality with 1-year Warranty!