Good news! At the end of February, we will welcome the first Owatch VR Triple-2 Shopping Festival.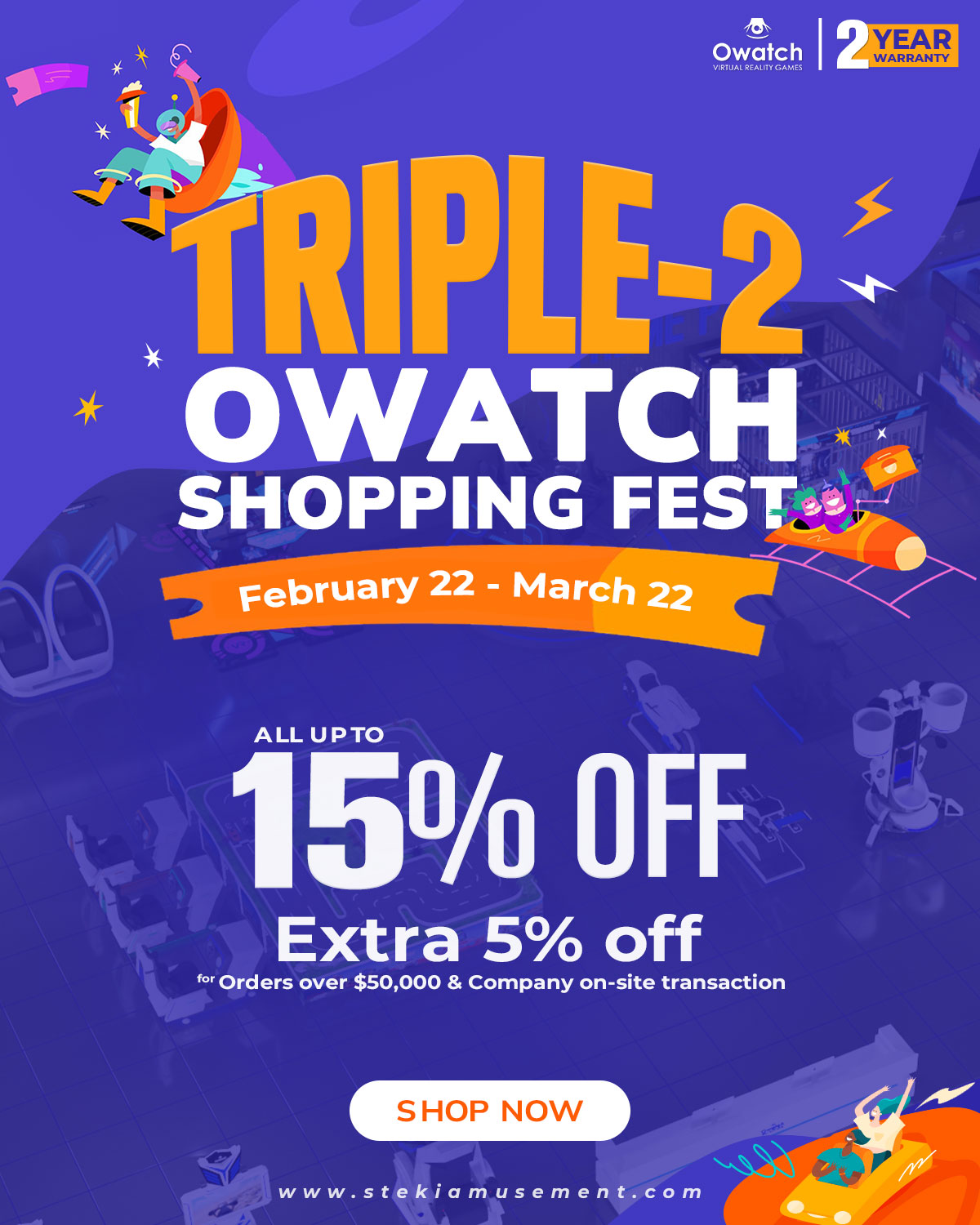 Believe me, you will be surprised by the first watch VR Triple-2 Shopping Festival.Ready? More than 30+ Virtual Game Center Amusement Rides are waiting for you!
We focus on VR Simulator Games products, such as: 9D Virtual Reality Simulator Cinema, VR Roller Coaster, VR/AR Racing simulators, VR Motorcycle, VR Shooting, VR Flight Simulators, VR Music Platform, VR Self-service Platform, Arcade Games, Racing Cockpit, 5D/7D Motion Cinema, ect… Various types of VR game consoles provide free virtual reality movies and games on a large scale, bringing an immersive "outdoor" virtual reality experience indoo
At the first Owatch Triple-2 VR equipment shopping festival, all products were discounted by 15%. An additional 5% discount will be available for orders above $5W and the company's on-site transactions
For more event information or product details, you can contact our sales staff!
More detail at our website: www.stekiamusement.com
Add.: 3rd Floor, No.1 Rongling RD.,Zhushan, Shiqi, Panyu District, Guangzhou, Guangdong,China / PC:511450
Phone: +86 18922708522 / +86 20 28991474
Facebook: https://www.facebook.com/Owatch-9D-Virtual-Reality-Simulator-811882662329537/