We pick the best racing simulator for different budgets and needs.
This list will help you choose the racing simulator best suited to you and your equipment.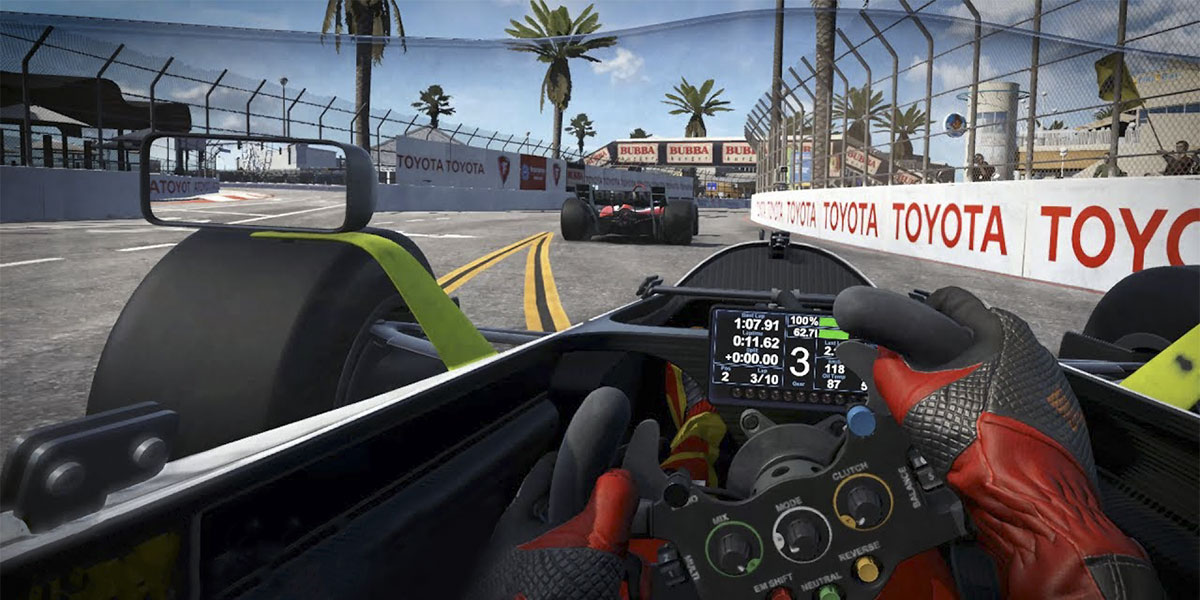 Every man has a racing dream, a heart that loves driving, and dreams that one day, driving his Dream Car and being invincible on the field.
However, the reality is cruel. It is difficult and dangerous to play in a real arena. Real racing cars are also far away from most people, because the racing tracks are only distributed around some big cities. The most down-to-earth is the karting, but the cost of about 100 yuan in 10 minutes is still relatively extravagant.
Is there any way to experience the driving experience of supercars and racing cars at low cost, and become a real racer after practice? The answer is a racing simulator.
The most powerful part of racing simulation lies in its immersion. Every detail of the track, changes in road grip, track temperature and humidity, track wind, and the wet and slippery characteristics of the track after rain are all very similar to the real environment.
We have picked out the top five best racing simulator or virtual reality racing simulator, giving you a pool of options when deciding which of these is best for you.
Racing Simulators: Everything You Need to Know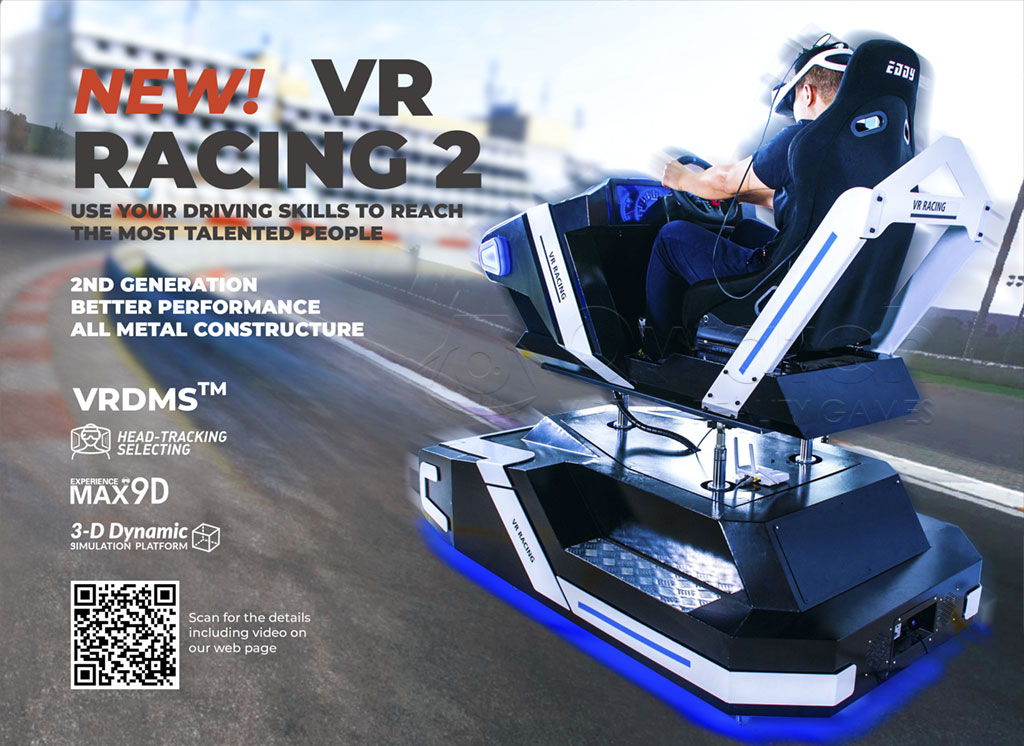 If you're a Formula 1 fan, the Owatch's VR Racing 2 is the simulator racing equipment for you.
Designed to mimic the seating position of a Formula 1 car or another open wheel car, this racing cockpit is the preferred option of the F1 Esports series and perfect for those looking to race open wheel cars or play F1 games, like Project CARS.
VR Racing 2 with excellent build quality, attractive design and a realistic seating position. It's one of the few cockpits on the market offering a true F1-style seating position and is best paired with Logitech G29 Driving Force Race Wheel for the utmost in immersion.
Pros: Great design with accurate F1 adjustable seat, very sturdy, extremely high quality, provide OEM Service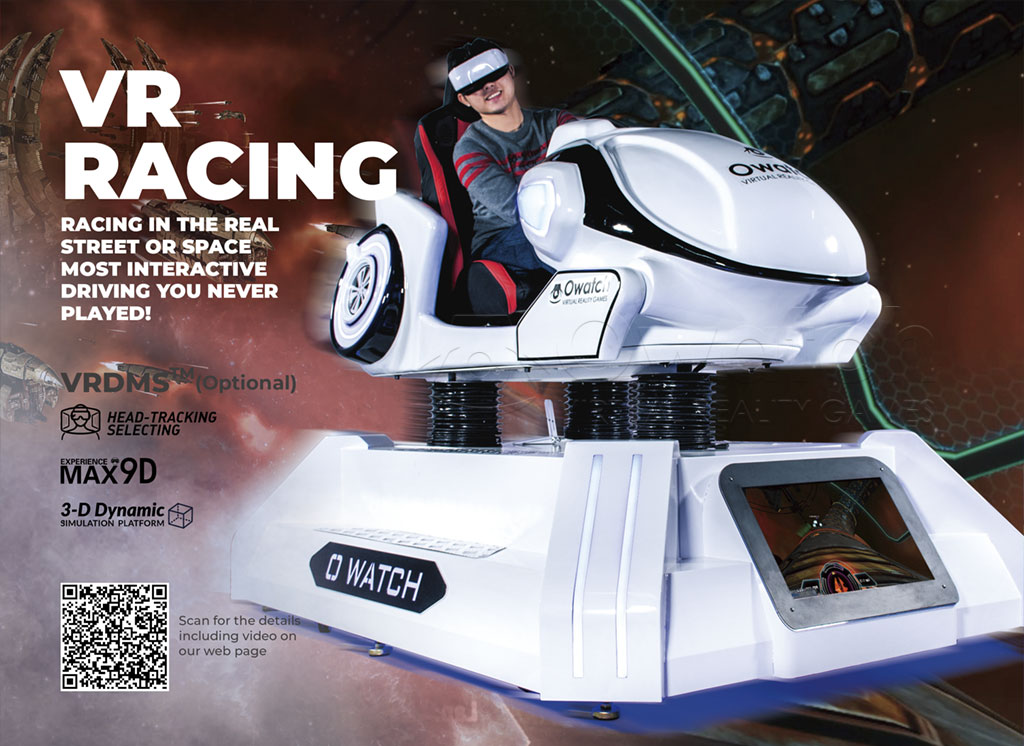 The VR Racing is a solid choice for both entry-level sim racers and experienced racers alike.
VR Racing allows players to "experience the real racing feeling", highly restore the real racing conditions, and finely simulate the body feeling of the racing car. Since its launch, it has been praised by the majority of professional racing game fans. It can perfectly simulate every action according to the acceleration, tilt and deflection angle of the car body in the game, and bring the player a super realistic shocking experience, including drift, tail flick, impact, and the moment of falling in the air The acceleration due to gravity and the undulation of the road surface.
Pros: Good price for the production, sturdy, high-quality construction, well-built design, adjustable seating and wheel position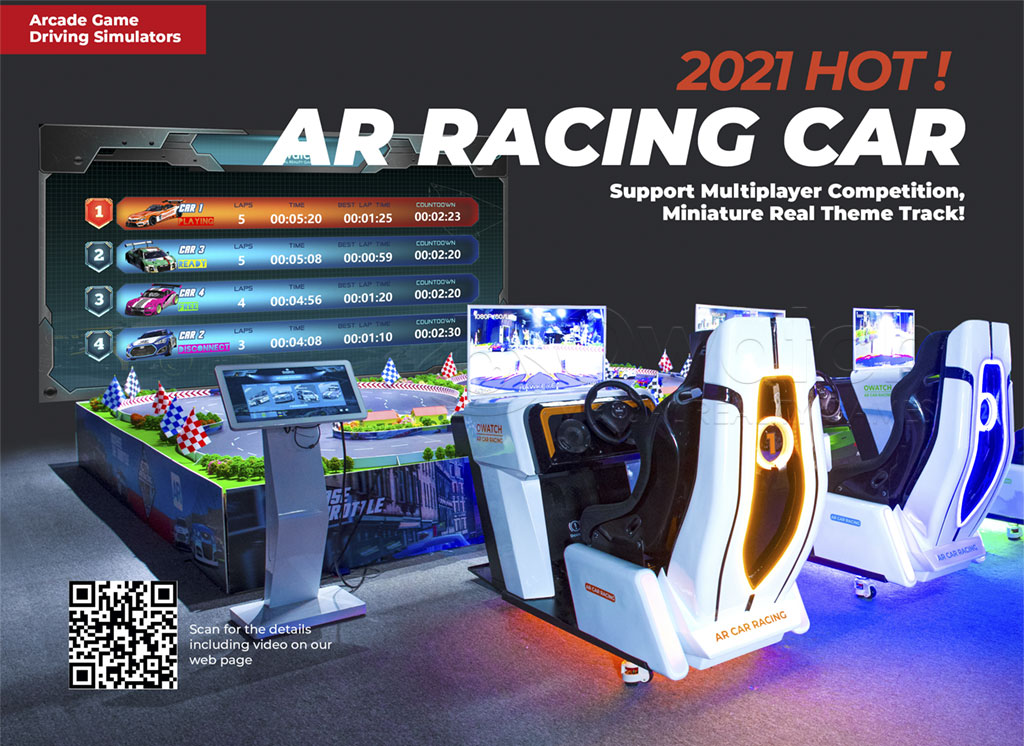 The AR Racing newest car driving simulator, Innovative product for the international market for children's entertainment and simulation racing events.
A New Way to Racing, Support Multiplayer Racing, With the Miniature Real Theme Track, Much Fun & Interesting. Use 1080P Full HD / 5.8G Transmission, No Delayless Photonic Set from Israel AMIMON CONNEX PROSIGHT Series, bring a more real feeling!
This is probably the best racing simulator available on the market today. One of the only downsides is that the theme track sand table covers a large area[ Racing Sand Table: 4X5m² (can be customized according to requirements) ], which may be inconvenient for users with a small amusement park/shop area. There are 2 types of driving simulators for AR Racing, namely standard version [without E-motion] or professional version [with E-motion].
Pros: Good price for the production, sturdy, high-quality construction, adjustable seating and wheel position, support multiplayer racing, with the miniature real theme track
The 3-Screen 6-Dof Dynamic Racing Car, comes with mounting points for 1 to 3 screens. This provides an accurate field of vision that mimics what you might get in a real racecar and is a true, dedicated rig that will stay in one place in your home.
With a similar build quality to the VR Racing 2, this rig is sturdy and stable and bring super dynamic as you make steering inputs – no matter how strong your wheel's force feedback is. It also features an adjustable seat.
If you're looking to take sim racing seriously, this is an affordable and well-built rig that would be perfect for you.
Pros: Mounting points for up to three monitors, sturdy, well-built design, 6-Dof super dynamic, relatively inexpensive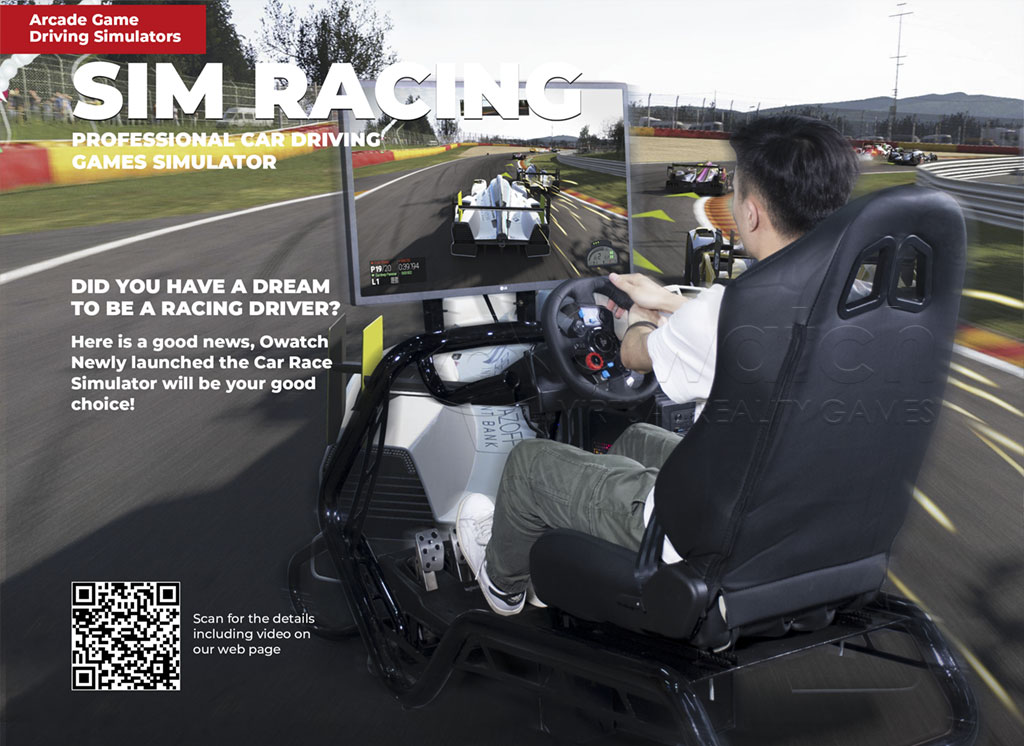 This inexpensive racing simulator cockpit is the best inexpensive option for budding sim racers.
This solid racing simulator cockpit features a quality, metal construction and offers plenty of room for your feet to move around when using the pedals.
There's also an adjustable seat and the cockpit is compatible with most wheel and pedal sets available on the market today.
Built by Owatch, China leading manufacturer of simulator racing/virtual reality equipment, the Sim Racing is a compact rig that small footprint. This makes it perfect for those who don't have much room for their simulator or those who live in a smaller home or apartment.
Pros: Sturdy design, compatible with most wheels and pedals, inexpensive compared to similar options from other manufacturers
A 100% High-profit VR Business!!!
Big Promotion of Racing Simulator

Name
Model
Price
Promotion Price
VR Racing 2
OR 2001
$10,000
$9,500
VR Racing
OR 1001
$8,700
$8,200
AR Car Racing
OAC 1003
$25,000
$24,500
3-Screen Racing Car
OR 3001
$14,500
$14,000
Sim Racing
OR 7001
$4,000
$3,500
Order and Save Now!
Remark: As the electronic product is updated quickly, the machine's configuration may change, and the price also fluctuates. Please pay attention to the updating or contact us for the latest offer.
Owatch: China professional VR Game machine manufacturer and supplier. Worldwide Shipping! Most models have Stock! Fast shipping, China Factory Price, High quality with 1-year Warranty!
Tips: The price is only for reference, it may be changed without notice! If you have any interesting with our products, please email to: sales01@stekiamusement.com
Download our latest catalog >> Owatch Virtual Gaming Center Catalog
Get the full price list now!
---