VR Space
COMMERCIAL SOLUTION of HTC VIVE
Make money with newest VR technology
Virtual Reality Standing Platform
All kinds of interactive games from steam VR content
Virtual Reality Space / VR Standing Platform
With HTC VIVE Cosmos Headset, Enjoy the immersive, unforgettable crossing realities! Plus the Owatch VR Solution, Getting the complete, Commercial Space scale VR experience Click here to learn more the HTC VIVE COSMOS
ALL KINDS OF PROFESSIONAL VR GAMES FROM STEAM VR
This product realistic cool styling attract the public eye.The game involves,Fruit Ninja, Boxing Workout, Baseball, VR zGame, Paintey, Audioshield, Mercenary, Pool Notion, Pitch-Hit, Zoombie…and other fun contents.


The attractive shape and design is the most important key to make your VR business successful
is most important for VR business as nobody want to try if the appearance is not shine and attractive, finally we create the "modern & fashion concept design", which is totally different from the current shape in the market. And as feedback from the market in the past 2 years, it's quite popular and all customers said, "when they see our Owatch VR space , they can not wait for experience".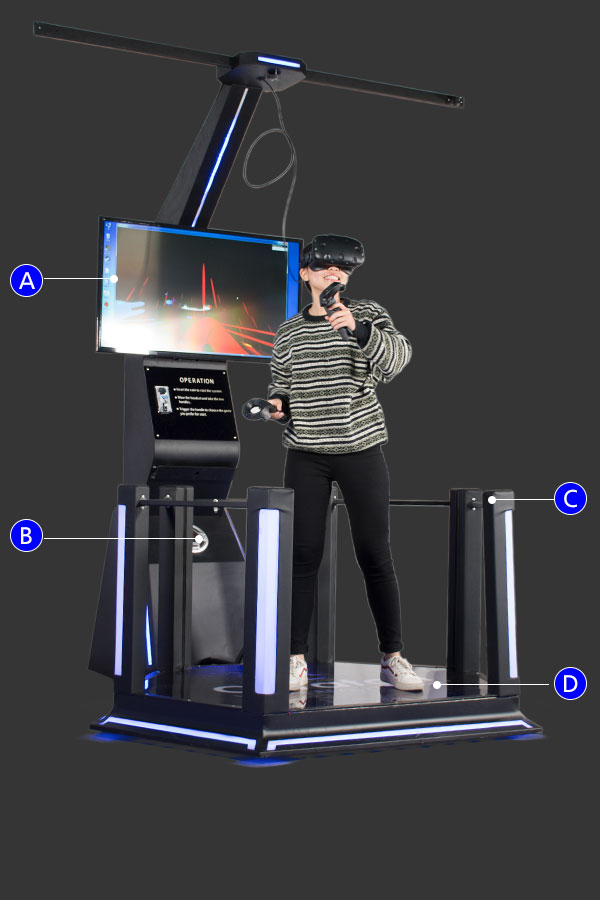 Game show synchronously

HI-FI Speaker

Protecting Fencing

Luxury logo show platform

Easy to Start Your VR Business
byOwatch VR Commercial Solution
HTC VIVE VR Space simulator
From the day of VR born, we began to study how to make the VR into commercial model, which people can spend a little money then can enjoy the new high-tech experience of VR and the operators can work and run the business easily, now it's successful and Owatch commercial solution is available….
Refined Inside-out Tracking
Use "VIVE COSMOS" Brand Headset Inside-out Tracking Solution
(No Base Station needed for Positioning)
Expand your range of motion with six camera sensors
Higher display resolution (2880 x 1700)
Jump between reality & virtual reality in seconds
with the innovative flip-up design
The forefront of headset design
Adjustable interpupillary dial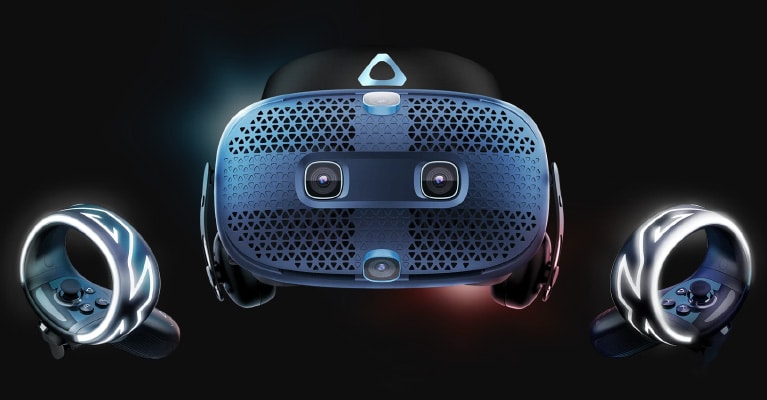 SOFTWARE DEVELOPPED BY OWATCH
Acceptable to customized for your indiridualized demand , such as logo covers……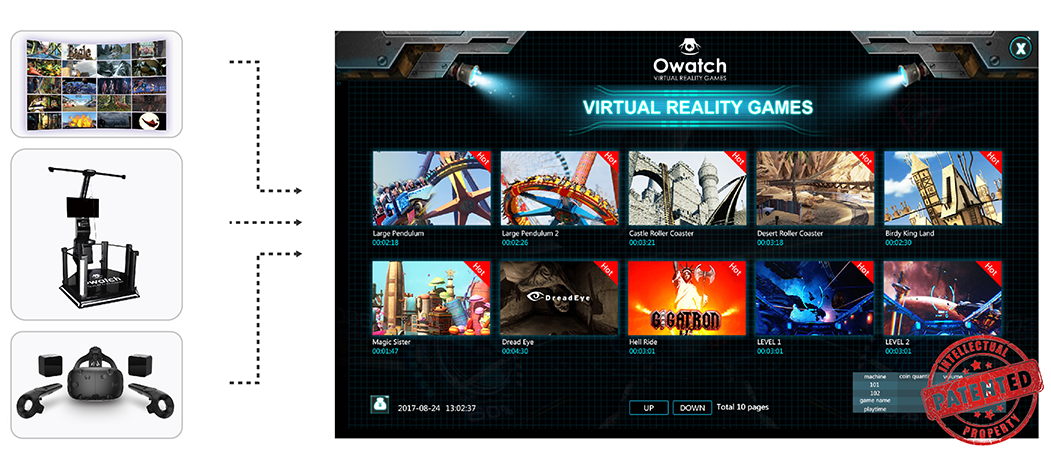 PROFESSIONAL READY PC PARTS
Keep the VR Game Smooth and Clear all the time
MODEL & PARAMETER
Development by Owatch and Easy customized for your Individualized demand
TECHNICAL DATA

TECHNICAL DATA

Product name

VR Space

Model

OA 1001

Person

1

Voltage / Power

110-240V | 330W

VR headset

HTC VIVE COSMOS
VR Games & Movies
30pcs

Playing time

5 mins (can reset as needed)

Weight

NW: 130kgs | GW: 230kgs

Packing Size( LXWXH )

83 X 59 X 205 cm
170 X 138 X 103 cm

List of goods

1 X HTC VIVE,
1 X Platforms(42"Display included)
1 X Coin System
Head-tracking Selecting

Computer configuration

CPU: i5-6500- Intel USA
Graphic card:GTX1660 – GALAX
Main board: B250M-GIGABYTE Taiwan
Hard disk : SSD 240G -GALAX Hongkong
Memory card : 8GB DDR4
TECHNICAL DATA

TECHNICAL DATA

Product name

VR Space(Plus)

Model

OA 1001P

Person

1

Voltage / Power

110-240V | 550W

VR headset

HTC VIVE COSMOS
VR Games & Movies
50pcs

Playing time

5 mins (can reset as needed)

Weight

NW: 750kgs | GW: 900kgs

Packing Size( LXWXH )

215 X 70 X 128 cm       218 X 85 X 78 cm
300 X 105 X 28 cm        57 X 43 X 128 cm
165 X 75 X 215 cm

List of goods

1 X HTC VIVE,
1 X Whole Platforms(52"Display included)
1 X Control Panel(Touch Screen)

Computer configuration

CPU: i5-6500- Intel USA
Graphic card:GTX1660 – GALAX
Main board: B250M-GIGABYTE Taiwan
Hard disk : SSD 240G -GALAX Hongkong
Memory card : 8GB DDR4
TECHNICAL DATA

TECHNICAL DATA

Product name

VR Space Double

Model

OA 1002

Person

1

Voltage / Power

110-240V | 550W

VR headset

HTC VIVE COSMOS
VR Games & Movies
30pcs

Playing time

5 mins (can reset as needed)

Weight

NW: 200kgs | GW: 300kgs

Packing Size( LXWXH )

228 X 114 X 146cm
177 X 167 X 125cm
177 X 167 X 125cm

List of goods

2 X VR Headsets
1 X Whole Platform( 2 X 32" Display incuded)
1 X Coin System
Head-tracking Selecting

Computer configuration

CPU: i5-6500- Intel USA
Graphic card:GTX1660 – GALAX
Main board: B250M-GIGABYTE Taiwan
Hard disk : SSD 240G -GALAX Hongkong
Memory card : 8GB DDR4