About VR Theme Park
Since 2015, China's greatest contribution to the global virtual reality (VR) industry has been the discovery of offline VR experience stores. This video game hall-like form exploded with unexpectedly strong vitality and quickly became an important part of the VR industry.
At the same time, the work of combining VR technology with traditional theme parks is also underway. Some foreign companies have successively announced VR theme park projects with the intention of applying VR (virtual reality) & AR (augmented reality) technologies to theme parks.
Applying VR-based technologies to traditional fields, and then spawning new entertainment products-in the foreseeable future, we believe that the ultimate entertainment products will be born. Its core business model is "Monetization of Offline Traffic."
The value of VR theme park lies in:
Representing the future of entertainment
The VR theme park has a surpassing entertainment experience, violently impacting traditional video arcades, Internet cafes, live CS venues, 4D/5D cinemas, playgrounds, and theme parks, becoming the main form of the future entertainment industry.
An important offline channel in the VR era
The VR theme park has three major functions: VR hardware sales, VR content distribution, and VR brand display. It has become a manifestation of the offline attributes of VR and is an extremely important force in the VR era.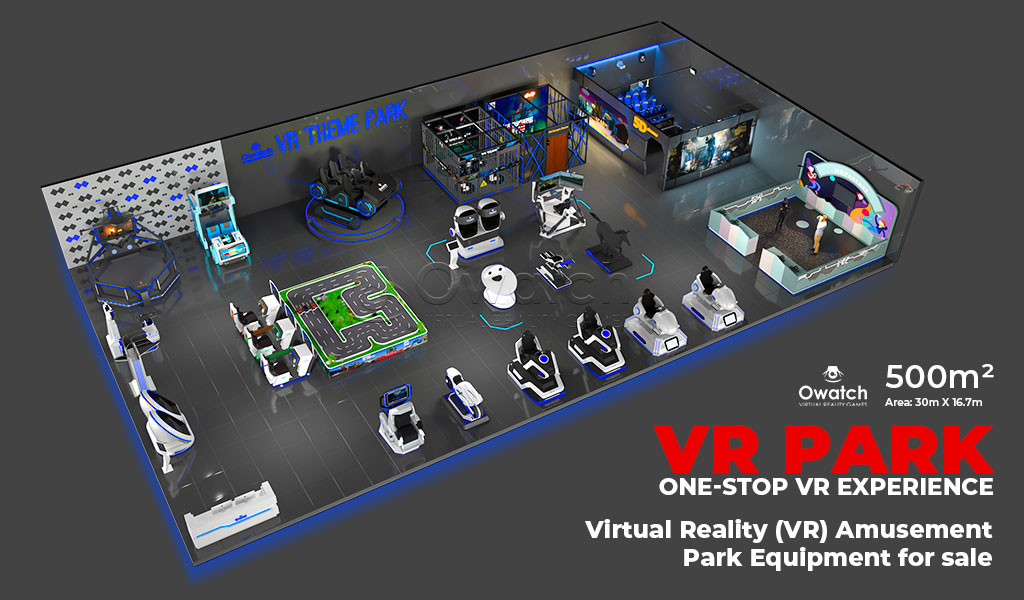 VR theme park form
VR Offline Experience Store
Product form: mostly small-scale operations, with an area of ​​about 10 square meters and no more than 100 square meters. At present, the egg chair is the main product form, and multiple VR equipment has been combined, such as treadmills, heavy machine guns, racing cars, simulators, etc. The cost of a single store is about 100,000 yuan (10 square meters), and the profitability of some businesses is monthly The net profit is about 20,000-30,000 yuan; under normal circumstances, the cost will be recovered in 3-5 months. Some stores have strong profitability, with monthly revenue of more than 200,000-300,000 (with sufficient traffic). In the early stage, it was dominated by single stores, and quickly developed into a chain operation model, which was quickly replicated through a large-scale method to increase the rate of return. For venue providers, VR offline experience stores provide new ideas for their commercial forms and increase user stickiness.
Development Trend :
Expansion of scale effect: The number of experience stores is currently more than 4,000. At the same time, as product types increase and become more mature, the area of ​​a single store will gradually expand, appearing in experience stores over 200-500 square meters.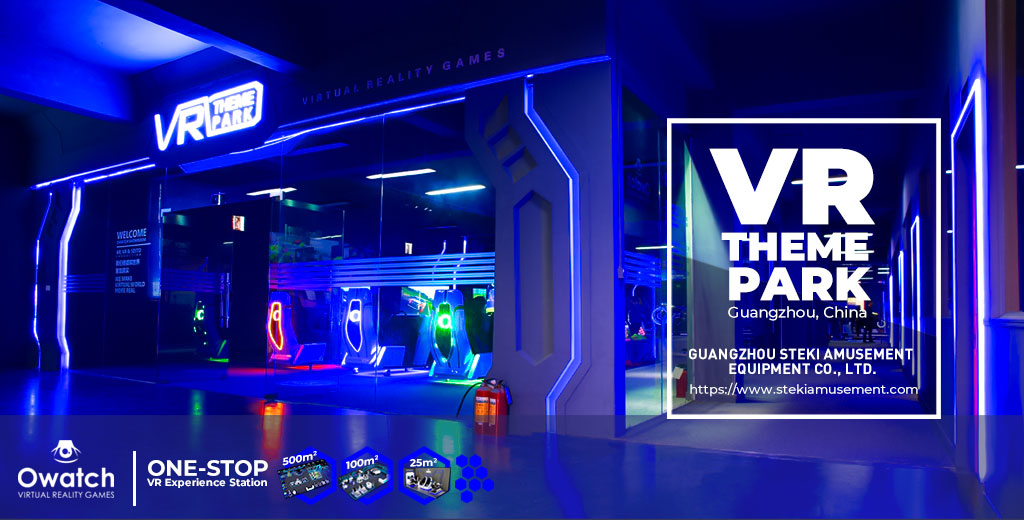 Quality improvement, the introduction of IP: In order to improve user experience and extend the operating life of offline stores, the quality of VR content and hardware devices is improving. In terms of content, the picture quality is better, the experience is better, and multi-person interaction appears.
A variety of offline stores are involved: The previous VR offline stores were basically opened separately. With the gradual maturity of VR products, traditional video game halls have been involved, and even some offline entertainment venues are also involved, including some KTVs and restaurants. Places, traditional shops.
Participant role confusion: The ability of offline experience stores to attract money makes all participants jealous. Not only solution providers intervene in operations, but equipment vendors are also trying to become solution providers and even operators, and there is also a tendency to switch to operators.
When it comes to virtual reality (VR), with HTC, Microsoft, Facebook, AMD, Samsung and other internationally renowned brands stepping into the VR field one after another, the VR industry ecosystem has gradually improved, and consumers' awareness of products has gradually deepened and matured. It is believed that the first year of VR has arrived. At the same time, China's VR market has entered a period of rapid development, and the number of domestic users will increase rapidly. It is estimated that by 2018, China's VR users will reach 6.752 million, and nearly 30 million in 2020.
Market research company IDC estimates that overall VR hardware sales have skyrocketed. Under the leadership of companies such as Samsung, Sony, HTC, IDC, by the end of 2016, the total number of VR hardware will reach 9.6 million units, and sales will reach 2.6 billion U.S. dollars. In 2017, there will be immeasurable sales. To a large extent it is still a new item, which is a staggering number.
VR is gradually entering the civilian market, but for most people, VR is both strange and mysterious. The price of VR devices such as helmet glasses or all-in-ones is still relatively high, and a high-configuration PC is required as support, which is an additional cost. In addition, the current consumer experience of VR experience is insufficient, and there are constraints in content and usage scenarios, and it is difficult to popularize it to families.
From the current VR experience, it is more suitable for experience and early adopters, and not suitable for mass consumers to purchase and use. However, at the present stage, the VR offline experience hall has given us a better choice. This is exactly what STEKI has really done. The best VR interactive offline experience hall at home and abroad in the industry, we can spend less money to experience the new VR technology and feel the charm of VR.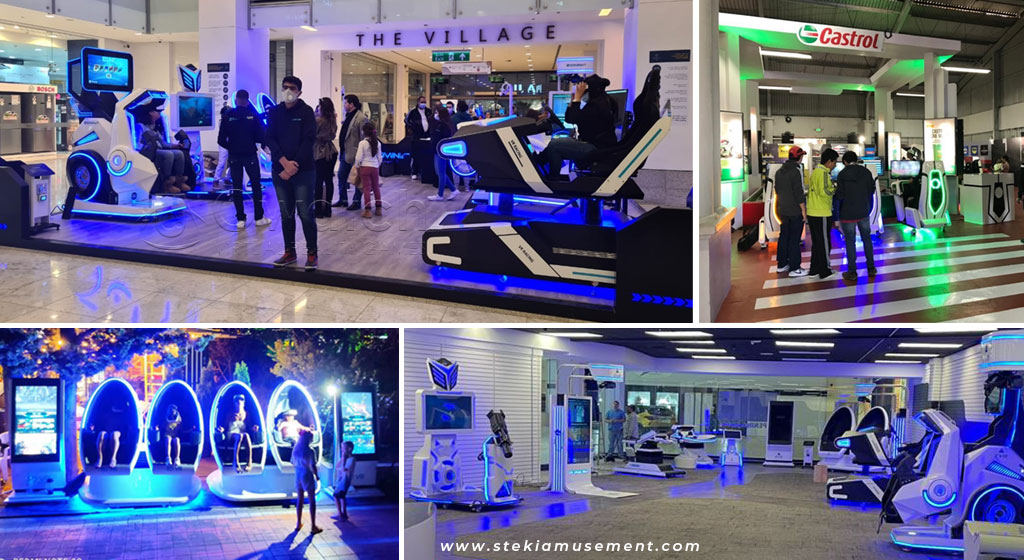 There is a need for the VR experience hall, and the reason is analyzed:
Technically, VR offline experience will inevitably involve large scene tracking so that the experiencer can walk around; precise motion capture system, creating a very high sense of immersion and interaction; necessary mechanical and venue layout to meet the needs of VR. A system will definitely not be affordable for consumers.
VR is currently not suitable for playing large-scale games for a long time, because a long time will cause dizziness, and a short, flat and fast experience is easier to accept.
 For the player group, the VR experience hall is to solve the dilemma of one person playing VR games, and at the same time, it can communicate with more real players offline, which helps to form a game culture circle and promote the popularization of game culture.
 For some people who want to buy VR equipment, there can also be a place to experience first, and then decide which equipment to buy.
What is certain is that the VR experience store lowers the threshold of VR experience and satisfies people's psychological needs for curiosity. It will be a major driver of VR industrialization. It will help the public understand VR, experience VR, and consume VR. While establishing a complete VR industry link, it will further promote the development and improvement of related software and hardware products and technologies. After all, there is no market without users.