Owatch™ sincerely invites you to participate in the 15th GTI Asia China Expo in 2023! And launch our new products here, welcome to experience!
Booth No.: 4T11, Hall 4.1, Area A, Canton Fair
Show Hour: Sept. 11-12, 9:30 am – 5:00 pm; Sept. 13, 9:30am – 2:00 pm.
Location: Area A, China Import and Export Fair Pazhou Complex, Guangzhou, China (No. 380, Yuejiang Road Mid, Haizhu District, Guangzhou)
The 15th GTI Expo will take place at Area A, China Import and Export Fair Pazhou Complex • Guangzhou on September 11-13 It will ride on the momentum and a gloriously start, with an expected exhibition area of 80,000 sq.m, 600 exhibitors, and 150,000 visits! The 15th anniversary of GTI Expo will, as always, focus on five major areas of products and services, including amusement park equipment, children's amusement equipment, water park equipment, video games and VR/AR/MR. It is committed to building an ecological service system covering the entire industry chain, as well as a one-stop service platform linking the entire media. It not only provides global manufacturers with various kinds of machines, accessories, technologies and other services, but also provides an exchange trade platform for those who want to explore the lucrative Chinese market.
Exhibits: children's amusement equipment, video games, amusement park equipment (indoor/outdoor, land/water park), VR/AR/MR and park planning, spare parts, environmental art decoration, cultural and creative IP, systems research and development, new retail equipment and other related industrial chain clusters
How to reach the complex: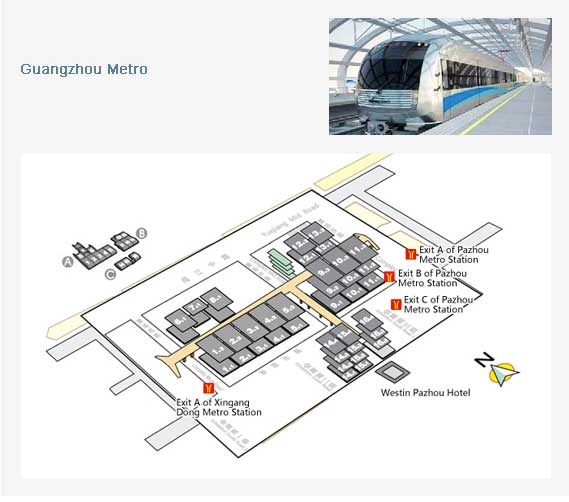 Guangzhou Metro:
Exhibition Hall Area A:Exit A of Xingang Dong Metro Station, Line 8
Exhibition Hall Area B:Exit A and B of Pazhou Metro Station, Line 8
Exhibition Hall Area C:Exit C of Pazhou Metro Station, Line 8
Guangzhou Gus:
Pazhou Stop (Exit A of Pazhou Metro Station):
Express bus B7, 229, 239, 262, 304, 461A, 461, 582, 763,University Town Route 3, Tourism Bus 3, Night 66, Night 70
Pazhou Stop (Exit C of Pazhou Metro Station):
Express bus B7, 229, 239, 262, 304, 461A, 461, 582, 763,University Town Route 3, Tourism Bus 3, Night 66, Night 70
International Exhibition Center Stop:
Express bus B7、229、239、262、304、582、763、 University Town Route 3, Tourism Bus 3, Night 66, Night 70
Exhibition Center North Stop:B7
Pazhou Bridge South Stop:
Express bus B7, 137, 229, 262, 304, 461, 564,239, 461A, 582, 763, University Town Route 3, Tourism Bus 3, Night 66, Night 70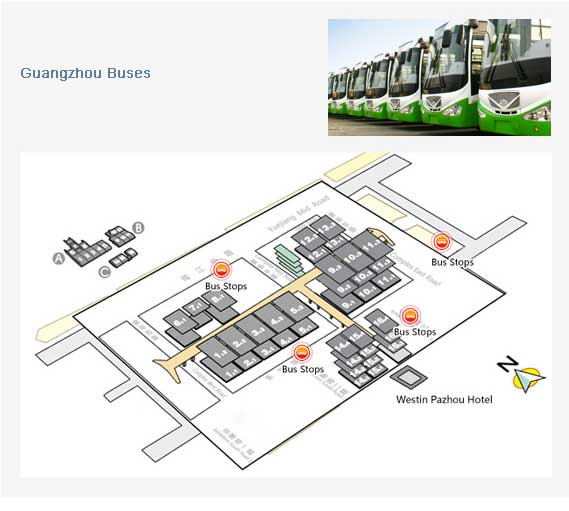 Self Driving: